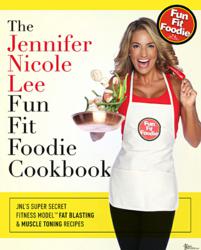 (PRWEB) May 24, 2012
Celebrity cooking magazine is packed with high quality content that focuses on some of the hottest topics in cooking, easy to make recipes and the scoop on some of today's top celebrities.
In the summer 2012 Issue Celebrity Cooking Magazine caught up with busy mega mogul and super fit mom Jennifer Nicole Lee, who recently released her latest book "The Fun Fit Foodie Cookbook".
In this issue, JNL shares with the Celebrity Cooking readers some of her Fun Fit Foodie recipes along with a full spread fitness feature which focuses on one of the biggest trouble areas for women: the glutes.
The fitness workout routine is taken from her http://www.GlutesThatSalute.com downloadable fitness program, which she states "will get you sexy and fit fast!" This easy yet effective lower body and backside workout program goes hand in hand with healthy eating and cooking.
Jennifer Nicole shares three of her top "Fun Fit Foodie" Recipes in the magazine. Living in Miami, where seafood is in abundance, JNL showcases her "Spicy Tilapia Tacos with Crispy Veggie & Corn Salsa". As a busy mom of two boys she also loves big hearty and healthy one pot stews and soups. She included her "Game Day Chili" and "Texas Two Step Stew" which is high in protein, fiber and full of flavor!