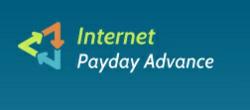 Internet Payday Advance aims to do everything it can to make borrowing a payday advance a completely hassle-free and worry-free experience for consumers everywhere.
(PRWEB) May 24, 2012
Consumers can now avail themselves of Internet Payday Advance's online "Lending Policy" article, which the site has established in order to keep prospective cash advance borrowers abreast of important payday lending policies. These policies are in place to protect consumers, ensure that they are treated respectfully, and discourage dishonesty on behalf of loan lenders. People in the market for quick cash loans are advised to familiarize themselves with the rules and regulations associated with the loans in order to sail smoothly through the lending and repayment processes without incident.
"Internet Payday Advance aims to do everything it can to make borrowing a payday advance a completely hassle-free and worry-free experience for consumers everywhere," says Internet Payday Advance spokesperson Rob Hayes. "The new 'Lending Policy" article that we have just rolled out is a significant part of our endeavor to give potential loan borrowers the information they need to feel confident, secure and fully informed about our service. Armed with this latest information, they should be able to begin the loan application process without worry."
The "Lending Policy" article is mostly dedicated to three policies that protect consumers who are pursuing an online payday advance; these are the Truth in Lending Act, the Fair Debt Collection Practices Act and the Dodd-Frank Wall Street Reform Act. With these acts in place, consumers can count on fair and equal access to quick cash loans, as well as access to all relevant details of loan lender contracts. In addition, the acts also prevent debt collectors from calling late at night or early in the morning, making illegitimate threats of legal recourse, or using deceitful practices and abusive language. Loan lenders who disregard these policies can be reported to several entities, and the article explains whom consumers can turn to for dealing with dishonest and unfair lenders.
The new material is not the only online informational resource offered by Internet Payday Advance. The site hopes to educate consumers on all relevant aspects of the payday lending industry, and therefore also contains articles providing information on how the payday lending process works, common myths surrounding the process, and how to wisely manage the emergency funds, among other topics. Consumers who have never borrowed an online payday advance can use the site as an informative resource, and by reviewing the offered information — all of which is available for site visitors to peruse for free — they can easily obtain a loan and later repay it with little trouble.
Unexpected expenses, such as hospital bills and vehicle repair costs, can easily ruin an individual's or family's monthly budget; however, Internet Payday Advance has a quick and easy solution for financially troubled consumers — an online cash advance. While the site does not directly lend money to consumers, it will connect them to an extensive network of skilled, reputable loan lenders that it works closely with. Those interested in applying for a cash advance through the site can take advantage of its simple, brief online application, which just takes a few minutes to complete.