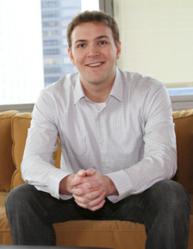 Test prep isn't an event - it's a journey and a process. Missing steps along the way pretty much guarantees that you won't get where you're trying to go.
New York, NY (PRWEB) May 24, 2012
After years of observation with thousands of students and their tutors, one test prep expert has come to the conclusion that a student's test scores have almost nothing to do with the student himself - instead, they have to do only with the steps taken by that student. Anthony-James Green, president of Test Prep Authority and lifelong SAT and ACT instructor, has constructed a program which guides students and their families through what he calls "The Test Prep Method" in the right way.
"When people tell me what they've done to prepare for their SATs and ACTs, I'm most interested not in what they HAVE done, but in what they HAVEN'T," says Green of his Test Prep Method. "I can predict a student's SAT score within 100 points by observing the steps that he has or hasn't taken during the course of his test prep process."
According to Green, getting a good SAT score is a more a journey than it is a task. Students who look for "magic bullets," or who take some steps without taking others, are putting themselves at a serious disadvantage.
"Parents are sometimes appalled when they see their children's first round of testing results. That's usually when they give me a call. A lot of my students are incredibly gifted, intelligent, and do quite well in school, but they come to me with horrendous SAT or ACT scores. In every case, the answers to the following questions are always "I don't know":
How does your SAT score compare to your ACT score?
Do you qualify for special accommodations?
What are your three biggest weaknesses in each section of the exam?
How many diagnostic tests have you taken thus far?
How many points do you need to improve by to realistically gain admission to your target schools?
What sort of workload have you agreed upon with your parents?
The list goes on and on. If a student can't tell me what she needs to improve, what her goals are, or why she's spending her time the way that she's spending it, I know that I have a lot of work to do. I've devoted my entire career to guiding students through this process, and I'm opening up Test Prep Authority to help the students whom I don't personally have time to tutor."
Green's website, Test Prep Authority, is a free, membership-only website devoted to raising students' SAT and ACT scores. After months of work, Green has finally added a version of his Test Prep Method directly to the membership - parents and students interested in the correct test prep process simply need to sign up with their first name and email address. Once they do, they receive timed, spaced email messages giving them precise instructions on which steps they need to take in order to receive the best test scores possible.
"It's my belief that any student can get perfect or near-perfect scores on his or her standardized tests. If they follow this process, they'll have a much better chance of doing so."
Parents and students interested in signing up for the free Test Prep Method can do so at any time by visiting Green's free ACT and SAT practice website at:
http://www.TestPrepAuthority.com
Green is an internationally renowned SAT and ACT expert. He charges his own students upwards of $350/hour via his personal booking site:
http://www.NewYorksBestSATtutor.com
Green is the author of multiple books on test prep, including Own the SAT, How to Take a Standardized Test, The Perfect 12 Manual to the SAT Essay, and the audio program Every College Question Answered.
Green resides in Manhattan, where he works on Test Prep Authority full time when not working with his personal clients.
###