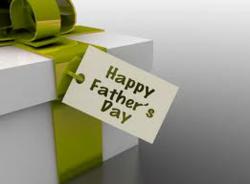 Men are now calling us from everywhere! Thank you Dr. Oz for raising awareness of Goodnighties!
Highland Park, IL (PRWEB) May 24, 2012
Since 1914 when Congress first declared National Mother's Day spending has grown to commemorate this occasion to a whopping $14.6 billion annually according to H & R Block "Talk." By contrast Father's Day declared by Richard Nixon in 1972, is still catching up with spending levels at "only" $9.4 billion. Regardless of big gifts or small gifts Dads worldwide still appreciate a good gift and Goodnighties is here with the perfect gift idea.
At a time when insomnia has become a pandemic problem that is proven to erode one's health and well being the new trend is finding relief in the way of uninterrupted sleep. Recently recommended on a national well-known daytime talk show Goodnighties Recovery Sleepwear has been in a cyclone of sales that even a wizard would have been unable to predict. The small 100% Made in the USA brand was familiar with its successful women's line, but was caught a bit off-guard by the extreme interest in its new sleep garment made for men.
"We listened to our loyal customers on the idea of making sleepwear for men – after launching the Men's sleep shirt and shorts (sold separately) we surprised ourselves by the interest! --- it's been amazing!
"Men are now calling us and ordering directly," said Goodnighties owner, Marica Bacon.
Sleeplessness has always been noted as a problem that has plagued women. Many issues are related to hormone imbalances that result in debilitating night sweats that lead to insomnia.
According to WebMD, women or men not getting a sufficient amount of sleep on a regular basis increases the risk of additional health problems, such as diabetes, depression, cardiovascular disease and other conditions. Such risks are higher among men than in women, and more likely to strike men at an earlier age. It is believed that hormonal differences may protect women at older ages.
Goodnighties is a high-perfomance fabric made with a patented ionization process that was previously used by professional athletes. The technology called "IonX" stimulates blood flow to tired muscles to promote healing and a more restful sleep. Additionally, Goodnighties moisture-wicks and is anti-microbial. It is the perfect Father's Day Gift!
Quick facts;
Goodnighties Recovery Sleepwear nationally launched May 2010
Goodnighties was a featured item on The Dr. Oz Show (April 27, 2012)
Goodnighties is the ONLY sleepwear line to combine 3 unique attributes that contribute to better sleep (ionization, moisture-wicks and anti-microbial)
Goodnighties is 100% Made in the USA
Goodnighties has shipped orders to all 50 states and to 28 countries
Goodnighties is sold primarily on-line and is quickly expanding to retail stores