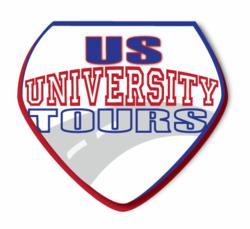 I am excited that these tours will encourage students in Peru to look for the best for themselves and therefore not miss the great opportunity that comes for studies abroad
Ramsey, NJ (PRWEB) May 24, 2012
US University Tours announced today that Wisdom Educational Consulting of Macau has signed to represent the company, becoming its twentieth overseas partner. Wisdom EC serves as an agent for the company's Open Tours, a service that takes prospective university students to leading American campuses as part of their search for an overseas education.
US University Tours president Wayne Weinzoff said "We now have agents from the Top three source countries to the USA according to IIE's Open Doors (China, India, Korea) and from countries as far away as Uzbekistan, Nigeria and Peru. Our Open Tours are the perfect melting pot: high school students from all corners of the globe, travelling together across the USA and getting a taste of the power of an American degree. These students will see Harvard, Yale, Stanford, and USC, and based on these experiences will decide on where to apply to college. Along the way, they will build friendships and an understanding of American culture. We are a microcosm of the best that international education has to offer."
US University Tours now has agents in nineteen countries and expects that number to grow at the upcoming NAFSA conference where the company will be joined by hundreds of exhibitors at the world's largest international education event. Weinzoff continued "We have had great interest in business development with education agents, English language schools and scholarship agencies who will use tours in combination with their services to meet the growing demand for American higher education."
The newest overseas partner, Rebecca Vilas, Manager of Business Development from Wisdom Educational Consulting, is eager to bring US University Tours to Macau. She stated "US University Tours are a great opportunity for students to visit so many top American universities within a short period of time. The experience will enable students to better understand US college admissions and what qualities in students that top universities are looking for."
Another US University Tours agent, Nosa Evbuomwa of Virtue Consultancy Services in Nigeria, said "Many Nigerians come to the United States every year for studies and most would love to have seen the campuses before applying. I believe the tours will also influence their decisions on which universities to consider and an in-depth tour of the university is sure to impact their choice. These tours are going to be a great success in Nigeria!"
One of the most enthusiastic promoters for tours is Lucrecia Forsyth, Director at Escuelas del Mundo of Peru. She stated "It is very rare to find young Peruvian students interested in undergraduate programs in America. I believe this is due to the complexity of university admissions and I am excited that these tours will encourage students in Peru to look for the best for themselves and therefore not miss the great opportunity that comes for studies abroad."
These three agents, among others, are promoting Open Tours in their home countries. The first Open Tour will start in Boston on July 18 and will visit thirteen of America's leading universities before ending July 29 in Washington, DC. The second tour begins August 1 in Los Angeles and visits eight of California's highest ranked universities before ending in San Francisco on August 9. US University tours are only sold through authorized agents, which include:
Australia: SIEC
Canada: U Van U
China: Beijing Guidelines Education, IAE China
Congo (DRC): Dukor International Student Services
Hong Kong: Academic Advisers, IAE Hong Kong
India: IAE India, SIEC
Kazakhstan: Global Link, LLP Linguistic Center
Korea: IAE Eduhouse
Macau: Wisdom Educational Consulting Ltd
Nepal: Dukor International Student Services
Nigeria: Virtue Consultancy Services
Peru: Escuelas Del Mundo
Russia: Access American Education
Saudi Arabia: Dukor International Student Services
Taiwan: GoStudy Education Institute, IAE Taiwan
Thailand: IAE Global
United States: Access American Education
Uzbekistan: RIKS Education Centre
Vietnam: Access American Education, EAA Edulink, HANOITC
Parents looking to send their students on a US University Tour should contact one of these agencies
Overseas organizations interested in offering US University Tours in their local market should contact the company for a custom group tour quote or to request an application to be an authorized overseas partner.