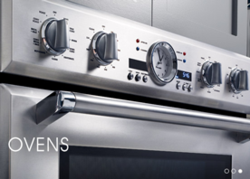 (PRWEB) May 26, 2012
My Appliance Parts is the only website the customer needs for appliance replacement parts. My Appliance Parts purchases and stocks products from suppliers throughout North America. My Appliance Parts are authorized wholesale and retail distributors for all of the major appliance manufacturers plus many niche brands that are sold through specialty outlets. When looking for an appliance part, look no further.
Trust My Appliance Parts to have the appliance part or accessory needed.
My Appliance Parts was established in 1983 and has evolved into one of the largest and most respected parts distributors in North America. With a commitment to quality and customer service that exceeds the industry standard. My Appliance Parts is the best place online to find the right appliance part.
My Appliance Parts are unique in that a portion of the customer base is direct to retail, an example being, the do-it-yourself market. By far, the largest portion of sales is wholesale to the servicing dealer. These dealers stock and resell products to consumers, who visit stores or have appliances serviced in the home.
Announcing the grand opening of My Appliance Parts. A nationwide retailer of Appliance Repair Parts. Visit the website at http://www.myapplianceparts.co.