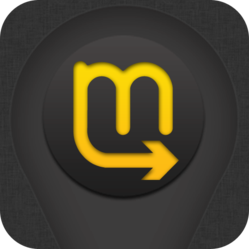 Display ads are not effective on small mobile phone screens, so digital advertising must grow with the technology that's available. Our app merges mobile, social and location based technology to create integrated social marketing campaigns for businesses
Santa Monica, CA (PRWEB) May 24, 2012
iPhone users will now be able to rate their experience, post a tip, and check-in to their favorite places on multiple social networks in seconds from their mobile device. This may seem normal, but gone are the days of badges and coupons - Mergelocal wants to reward users with cash to drive word-of-mouth for businesses.
"Social networks and smart phones have changed traditional word-of-mouth for businesses. We've developed our app to allow people to quickly share their experiences at businesses with all of their friends and get rewarded with points that redeem for real cash", says Michael Wong, CEO & Co-Founder of Mergelocal. "Display ads are not effective on small mobile phone screens, so digital advertising must grow with the technology that's available. Our app merges mobile, social and location based technology to create integrated social marketing campaigns for businesses, brands and events".
The Mergelocal app is a free download for iPhone and launched with over 1 million restaurants and beauty salons that award points for check-ins. The points earned are redeemed through PayPal and users can cash out in $20 increments. The first 100,000 users receive bonus points for their first check in.
Some other notable features in the app include a way to get basic information such as phone number and directions for a business and also find which one of your Facebook friends is there or has been there in the past. Also, since the App is integrated with Facebook, users get 100 points for inviting friends to participate.
The Mergelocal Team is currently working directly with a small group of selected merchants and event coordinators to reward their visitors with larger point incentives and has plans to release self-service tools for businesses in the coming months. Businesses can create a word-of-mouth campaign by simply setting a daily budget and incentive for visitors much like the traditional display ad networks.
The Mergelocal team announced their launch at Silicon Beach Start-Ups App Demo Day at Coworks in Santa Monica, along with demonstrations of Parkme and Dog Boogie, to a crowd of app hungry iPhone users with incredible results.
After the show, the Mergelocal network came to life with check ins all over Silicon Beach.
"At first, I was a bit concerned when I saw the numbers. My first thought was an issue with our servers; but it turned out to be a rush of downloads and user check ins at local bars and restaurants", Steven Elliott, CTO and Co-Founder.
The Mergelocal app can be downloaded at Mergelocal.com or directly through the Apple App Store by searching Mergelocal.