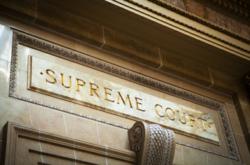 Having a good image is important in the legal world...
Basingstoke, UK (PRWEB UK) 25 May 2012
Branding for solicitors is important in the competitive legal world, as a legal practices brand is how they are judged by prospective legal clients. A legal practice in Northampton felt that their current brand was looking tired and not proving effective, therefore approached marketing quotes for help in sourcing branding companies to talk to about getting the brand updated to something more modern. After meeting with a few local designers in Northampton, one was selected and appointed to carry out the task.
A senior partner of the legal firm commented 'having a good image is important in the legal world, and many of the legal firms we know have great looking websites and literature. We really wanted to talk to website designers that had experience in working with legal companies, ones that would know what we need and how to position us in the best possible way. We have met with a few designers and have found one that we feel does know the direction to take us in, which we are excited about, as they have lots of experience with social media as well, an area we have not got involved in before.'
Anne Richards (who works for Marketing Quotes) added 'many businesses recognise the need to talk to design agencies that know their industry, that have experience in their market and can communicate their message effectively. We understand that the client has had a few meetings with different brochure designers and marketing agencies around Northampton, and have appointed one that is local that has a particular knowledge of the legal sector.'
About Marketing Quotes - Marketing Quotes is a free service to UK businesses to help get free advice and quotes from marketing agencies that understand their market place.