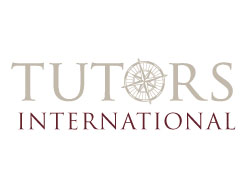 tutors can collaborate, bounce ideas off one another, and integrate teaching methods
(PRWEB) May 24, 2012
Tutors International has begun the search for two exemplary individuals to fill two full-time home schooling roles based primarily in Malta, with frequent travel to Ireland and France.
The first role is for a qualified early years teacher to work with the two younger children, while the second is for an experienced IGCSE teacher to tutor the two older siblings in humanities and social science subjects. Details of both these roles can be found at http://www.tutors-international.com/about/job-vacancies/.
Exceptional to these roles is the opportunity to collaborate with other private tutors (three in total) in the home schooling of the four children. Senior Partner of Tutors International Adam Caller comments on the vacancies: "Private tutoring can sometimes be quite isolated, but excitingly, this family intend to recruit three private tutors to share the children's education. Not only does this enable greater specialism in different subject areas, but it means the tutors can collaborate, bounce ideas off one another, and integrate teaching methods to deliver an inspiring learning environment."
The appointed candidates will be highly educated, intelligent, well-traveled, responsible, practical and down-to-earth private tutors, with a sense of fun and a wide range of personal interests they can bring to the role. Both positions will start in September 2012, initially for 12 months, and will be renewable by mutual agreement between all parties for several years.
"We're looking for superlative tutors to fill these roles," said Caller. "The ideal candidates for these tutoring vacancies will have English as their mother tongue and have decent French, some musical ability and be physically fit and active. The tutors will need to support and develop the children's social opportunities, as well as educational ones, and work together to provide cohesive, thoughtful care. "
"These roles are superb opportunities for the right individuals, and include high quality accommodation, the use of a car, and excellent salaries," Caller concluded. "Whilst the required qualities are extensive, this is typical of the tutors we recruit, as we provide the very best in full-time private tutoring to the most exacting families in the world. I would urge potential candidates to examine the details on our recruitment site very carefully before making an application, and to be aware that only the very best will be considered for this role."
About Tutors International
Tutors International is a worldwide organization providing experienced private tutors to work with children of all ages and nationalities. Tutors are available for full-time tutoring positions, for major support and tutoring outside school hours, or for home-schooling.
Tutors International provide tutors in a wide variety of situations from helping students re-take critical exams, helping pupils with the transition of moving between international school systems, and supporting youngsters with AD/HD and dyslexia. They provide a bespoke service to find the right tutor that suits the child's needs and aspirations, and if a live-in tutor is required, it is essential that the assigned tutor is the right match for the family and fits in the environment.
Tutors International was founded by Adam Caller who has tutored students of all ages. He has received specialist training in dyslexia and Attention Deficit Disorder and is very sensitive to children's educational difficulties. He has now turned this expertise to recruiting, training and placing other tutors to help families.
Contact details
Web: http://www.tutors-international.com
Email: enquiries(at)tutors-international(dot)com
Phone: +44 (0) 1865 435 135
Tutors International, Clarendon House, 52 Cornmarket Street, Oxford, OX1 3HJ, UK