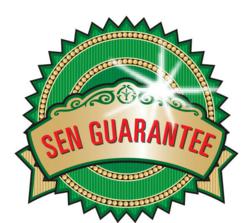 Chapel Hill, NC (PRWEB) May 24, 2012
"We are so confident that a new member will experience a better bottom line after one full year of membership that, if for some reason they don't, SEN will refund their membership dues in full," stated Peterson. "Furthermore, I am not aware of any other buying group or trade organization in either the kitchen/bath field, or in remodeling field, that offers a comparable guarantee."
As part of the basic membership package, SEN members receive a free Benchmarking Report. This report compares a new member's financial ratios from its last full year in business to those of a select, successful group of members, revealing where substantial improvements can be made in a company's financial performance. The Benchmarking Report can then also serve as a baseline by which an accurate comparison can be made between a company's net profit before and after one year of a SEN membership.
"With our wide range of programs, tools, training, and services, the SEN Design Group has so many ways to positively impact a member's bottom line," commented Peterson. "They include quarterly rebates earned on a pro rata share from SEN Preferred Vendors, to developing the correct pricing structure for achieving a desired net profit, to modifying a business model to improve an owner's return, to increased gross profit margins from the deployment of key marketing and merchandising strategies."
For more information, please contact Ken Peterson CKD at 1-800-991-1711 or kpeterson(at)sendesign(dot)com.
About the SEN Design Group:
Headquartered in Chapel Hill, NC as the industry's first buying and business development group, the SEN Design Group counts 220 independent kitchen/bath firms from coast-to-coast as members. These members enjoy deeper discounts and volume rebates from 75+ vendors in cabinetry, countertops, appliances, plumbing fixtures, lighting, flooring, tile, bath products, accessories, and business services that are affiliated with the group. They also receive business management training, networking opportunities, automated management system and have access to business coaching services, showroom design services, peer counseling at roundtables, financial comparison reports, sales training, and marketing tools that all help to furnish superior customer service while bettering their bottom lines.