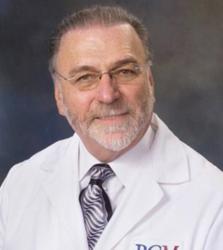 Houston, TX (PRWEB) May 24, 2012
Dr. Carlos Puig, leading surgeon in Houston, is the newest member of the elite Haute Living Haute MD Network. An exclusive invitation-only group, the doctors representing the network are at the pinnacle of their industries. Dr. Puig was handpicked for his exceptional skill in hair restoration surgery. Haute Living Magazine will feature him as an exclusive Haute MD. Read more about Dr. Puig here.
http://www.hautemd.com/member/dr-carlos-puig/
About Haute MD Network
The exclusive Haute Living Haute MD Network is made up of the most prestigious doctors across the US. Doctors are revered and invited for their skill in one of nine specialties: Breast, Face, Smile, Nose, Skin, Body, Bones, Hair, and Lasik. The Haute MD blog is frequently updated with groundbreaking news, trends and events in the industry, and is the ultimate source for finding the best doctor in your area.
About Dr. Carlos Puig
Dr. Carlos Puig has been actively involved in hair restoration surgery since 1973. He is the founding member of the International Society of Hair Restoration Surgery and was chair of the ISHRS Fellowship Training Committee and Core Curriculum Committee. Dr. Puig is currently serving as the Vice President and President Elect of the International Society of Hair Restoration Surgery.
Dr. Puig is a well-respected educator and has presented papers and surgical demonstrations on topics including marketing, management and continuous quality improvement, practice ethics and diagnostic and surgical techniques, just to name a few. He has also worked with Living Water International, which is a Christian ministry that trains and equips Christians in third world countries to drill fresh wells and assists physicians in those communities.