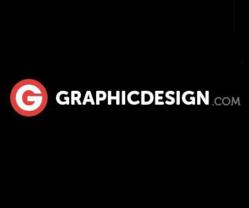 The first part of value-added services is a good proposal. I think most problems start with poorly written proposals or no written proposal.
Dallas, TX (PRWEB) May 24, 2012
In a landslide, readers of GraphicDesign.com answered "Yes" to the question, "Do you believe that graphic design has been devalued by clients?" A total of 93% of respondents answered in the affirmative, while just 7% said that clients are not devaluing graphic design. That's quite a disparity.
One reader on GraphicDesign.com, "Stephen," shared his experience with companies not strongly valuing the wisdom that graphic designers bring to the table: "Companies want more and more out of you and then they want to pay you less than $20/hour. I know people at beauty/cosmetic counters in department stores that make more than that… I should know since I was hired as a Lancome beauty advisor at a department store and I had no experience whatsoever."
Opinions poured in on the topic of devaluing graphic design. Take Shyflower's Linda Jenkinson, who advocated the use of proposals: "The first part of value-added services is a good proposal. I think most problems start with poorly written proposals or no written proposal. If you lay out the ground rules, it's easier for both you and your client to play the game. If you don't lay out the ground rules, you can bet your client's perception of value will differ from yours and they will apply their rules to the project."
What's a graphic designer to do? Throw in the towel and change careers? GraphicDeisgn.com contributing writer Neil Tortorella, author of "Starting Your Career as a Freelance Web Designer," gave GraphicDesign.com readers hope in an article this week entitled, "The Remedy for the Sad State of Design."
"First, have a clear picture of your ideal client," Tortorella wrote to rally the troops. "A profile, so to speak. Second, look for every reason why you shouldn't work with a prospect." By finding quality clients, graphic designers can avoid many pitfalls that may exist in a working relationship.
Tortorella stressed the importance of asking several screening questions of potential clients such as the following:
Do they buy what you're selling?
Can they pay for it?
Is there a reasonable budget for the project?
Does the timeline work with your current workload?
Is your contact the final decision-maker?
Is there a good personality fit?
Do things feel right in your gut?
Tortorella concluded, "Clients and prospects are looking for the biggest bang for their buck… All we can do is adapt, or re-adapt our mindset, stick to our guns, be fearless, and clean off the mat in front of the door." A client questionnaire and a sample proposal are both given for readers to use as they wish.
Visit GraphicDesign.com to weigh in on this hot topic. The follow-up article can be found HERE.
ABOUT GRAPHICDESIGN.COM
GraphicDesign.com is a product of Terran Marketing and a leading source of news and information devoted entirely to the graphic design industry. Employers, students, and freelancers come to GraphicDesign.com to read and discuss current news, information, and events in the graphic design industry.
CONTACT:
Julia Wild
Terran Marketing
892 East Steger Town Road, Suite #206
Rockwall, TX 75032
Phone: (540) 908-2195
E-Mail: julia(at)graphicdesign(dot)com