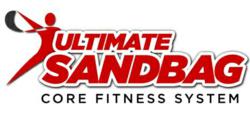 "By using Ultimate Sandbag Training™ to change the way you perform exercises, you can create smarter movements that lead to a more mobile and athletic body."
Scottsdale, Arizona (PRWEB) May 25, 2012
In this month's issue of Men's Health, the world's largest men's magazine, Ultimate Sandbag Training™ founder Josh Henkin introduces readers to a 15-minute sandbag workout described by one the magazine's editors as "a faster way to beach-body heaven."
The article titled "Big Muscle: In the Bag!," on page 62, details the movements involved with four exercises -- Side Lunge and Snatch, Pushup with Sandbag Drag, Rotational Reverse Lung and Balance, and Single-Leg Row – designed to help readers shape up for summer. An online version of the article is available here: Big Muscle: In the Bag!
"The exercises selected were very unique and demonstrated the effectiveness of Ultimate Sandbag Training™ exercises," said Henkin, author of "Sandbag Training for Athletes, Weekend Warriors and Fitness Enthusiast." "By using Ultimate Sandbag Training™ to change the way you perform exercises, you can create smarter movements that lead to a more mobile and athletic body."
The four exercises mentioned in Men's Health are performed as a circuit three times, with as many reps as possible completed for each one in 30-second increments.
"The instability of the sand activates more muscles and forces you to focus on proper form," Henkin added.
Ultimate Sandbag Training™ exercises are designed to simultaneously improve flexibility, turning on muscles forgotten by most standard weight room workout and re-training the "right" muscles to take stress off the rest of the body.
Sandbag training has received extra attention recently, as Robert Downey Jr. reportedly included it as part of his workout routine when preparing for his Iron Man role in The Avengers.
Josh Henkin invented the Ultimate Sandbag Training System after physical therapy and traditional corrective exercises couldn't relieve his lower back pain caused by training and competing as a Division I athlete. Using a homemade sandbag, he developed the original workouts after watching military friends go through physical therapy routines. To date, more than 300 exercises are possible with the Ultimate Sandbag. The system is currently used by professional athletes, military forces and weekend warriors in 70 countries. Additional information is available at http://www.ultimatesandbagtraining.com.