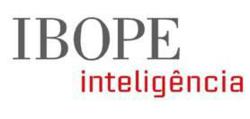 Utica, NY (PRWEB) May 25, 2012
JPMorgan Chase's $2 billion trading loss is proof positive to a large majority of US adults that it's still business as usual on Wall Street, with little changing since the financial collapse of 2008, a new IBOPE Inteligência survey finds.
The interactive survey shows 69% agree that the JPMorgan's actions demonstrate that nothing has changed, the rate of which is much higher among Democrats (81%) compared to Republicans (54%) and independent (68%).
The remedy for the situation is up for debate however, as respondents are split on whether stronger laws and regulations would prevent further incidents like this from occurring (47% to 43%).Only 16% of Republicans say stronger measures are likely to succeed, compared to 79% of Democrats and 41% of independents.
Also, 65% approve of the Justice Department initiating a criminal probe in the bank's trading loss, and are closely divided on whether President Obama or Mitt Romney would do a better job preventing similar future events.
Obama has a 38%-34% edge over Romney on doing a better job "preventing banks and stock traders from making high-risk transactions that could cause harm to the average person." Libertarian candidate Gary Johnson was included in the question, and 4% chose him.
IBOPE Inteligência conducted an online survey of 2,100 US adults. The margin of error is +/- 2.2 percentage points. A sampling of IBOPE Inteligência's online panel, which is representative of the adult population of the US, was invited to participate from May 18-21. Slight weights were added to region, party, age, race, religion, gender and education to more accurately reflect the population.
ABOUT IBOPE Inteligência
IBOPE Inteligência, formerly IBOPE Zogby International, is a non-partisan, premier global public opinion polling and market research firm that offers timely, accurate results and in-depth analysis and insights. IBOPE Inteligência works with issue experts in a vast array of fields including healthcare, technology, finance, insurance, energy, agriculture, public affairs, and media who offer insightful data analysis and exceptional service to clients in countries throughout the world. IBOPE Inteligência experts analyze data and work with clients to develop and implement new strategies, and offer customized and attractive solutions to challenges our clients face. IBOPE Inteligência is a subsidiary of the IBOPE Group of Sao Paulo, Brazil.
Please visit http://www.ibopeinteligencia.com for more information on IBOPE Inteligência.
About IBOPE Group
IBOPE Group is a Brazilian multinational company specializing in media, market and opinion research with offices in the United States and 14 Latin American countries. Since its founding 68 years ago, it has been providing a wide range of information and studies on media, public opinion, voting patterns, consumption habits, branding and market behavior.
For more information on IBOPE Group, please visit http://www.IBOPE.com.