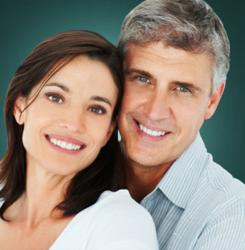 "If it weren't for you there would be no "us" and for that we will always be most grateful."
- Love Diana and Bill
Orlando, FL (PRWEB) May 26, 2012
Online dating may be hot, but personal introductions are hotter. Just ask Elite Introductions & Matchmaking. This premier agency has been connecting business professionals and self-made individuals in the greater Orlando area since 1987, with a personal touch that is unmatched by computer technology. "You won't find photos or profiles of our members online. It is a much more personal service that goes far beyond a photo and description," says Elite CEO & Founder Elisabeth Dabbelt.
Elisabeth was the first to open a matchmaking service in Central Florida, and has been in the same Altamonte Springs location for 25 years. One of the keys to Elite's longevity is Ms. Dabbelt's ability to understand her clients as individuals and empathize with their needs for companionship. The service also operates in a very discreet manner. "Most of our members are high profile, highly successful professionals who wish to maintain their confidentiality," says Dabbelt.
Online Dating Magazine estimates that 20 million people in the U.S. visit an online dating service each month. But online dating is risky and can even be downright dangerous. Users typically only have a small photo and description to go by, and the sad fact is that many people stretch the truth or even outright lie about their appearance, name and occupation.
"All applicants go through a lengthy interview process prior to joining our service to make sure Elite can truly help and find compatible people," says Dabbelt. "Every client meets with me personally." It's the perfect choice for the busy, upscale professional who wants to save time and have the search done for them.
Dabbelt considers social and economic backgrounds, values and interests, as well as other specific considerations provided by each client to find a successful match. She also offers continuous relationship coaching for her clients, so they will be better equipped to meet their special partner.
For more information about Elite Introductions & Matchmaking, contact Elisabeth Dabbelt at 407-671-8300 or visit the website at http://www.orlandosingleprofessional.com.
Elisabeth offers a 2 hour complimentary consultation, call Elisabeth to reserve your private appointment.
About Elite Introductions:
Elite Introductions & Matchmaking specializes in contemporary matchmaking for upscale singles looking for love, companionship, compatibility and chemistry that will ultimately lead to a committed relationship. Established in 1987, Elite is Central Florida's oldest introduction service.