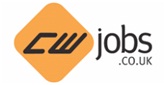 There is a real appetite amongst UK businesses to digitise their operations... [this] has created huge demand for software developers
(PRWEB UK) 28 May 2012
Demand for IT professionals in the financial (+5%) and public (+3%) sectors have increased for the first time since 2008 and 2010 respectively, according to quarterly data from specialist IT jobs site, CWJobs.co.uk.
While the financial sector has always maintained a requirement for IT professionals with security skills, a move by many high street banks to launch apps, mobile optimised sites and pay-by-mobile services such as Barclays' 'Pingit' appear to have only further enhanced this sector's requirement to make sure backend technology infrastructure is water tight. Public sector vacancies have also seen a return to growth, up 3% in the first quarter of 2012, following a string of tumbling figures since 2010.
Richard Nott, Website Director of IT recruitment site CWJobs explains: "There is a real appetite amongst UK businesses to digitise their operations – it's more efficient in most instances and it's what their customers are demanding, especially in the finance sector. The industry has been relatively slow to adopt, most likely due to considerations around security – however these figures demonstrate that financial companies are now making their move in the digital sphere."
Findings indicate that the number of IT jobs posted overall in the last quarter were up 5%, with roles for software developers in particular making up 41% of this increase. The increased demand for IT pros that meet this specification has caused greater competition amongst the industry, driving the average salary for developers up 4%. Similarly, fundamental developer skill SQL is leading as the most sought after (+4.2%), with specialised software skills such as C# and .Net, generally required to suit a particularly business sector, also seeing an increase.
Richard Nott continues: "The UK has a reputation for being a hub for innovation and we're noticing that a rise in start-ups has created huge demand for software developers who can create the IT framework to support new ventures."
Figures from the report indicate that 'Tech City' is growing. IT roles in London are up 27% since the same quarter last year - a strong performance following the announcement of Government plans to promote the area between Old Street and the Olympic Park. 78% of all jobs in IT advertised are now concentrated in the south and southwest regions.
Historically recruited for short-term projects, the contractor market is often considered a good indicator of the strength of the recruitment market – the more contractors required, the more new projects being commissioned. Over the last quarter, there has been an increase of 7% in postings for freelance staff, an uplift of 21% since last year – pointing to positive growth overall in the IT market.
For more information or job postings, visit http://www.CWJobs.co.uk.