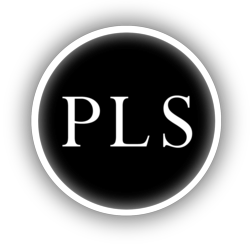 ...we're privileged to share objective insights about marketing strategy and approaches that achieve business goals.
Rochester, NY (PRWEB) May 29, 2012
OptoIQ, a leading digital media source for news and research in optics, photonics and imaging technologies, announces a new blog, Marketing in Photonics. The blog, written by Michele Nichols Gleber, President of PLS Launch Solutions, will provide insights into marketing strategy for technology innovators.
PLS President Michele Nichols Gleber says, "We work one-on-one with many companies in optics, photonics and imaging, and we're privileged to share objective insights about marketing strategy and approaches that achieve business goals in these markets. OptoIQ has given me a platform to discuss the two things most critical to sustain business growth: marketing and workforce pipeline."
Peter Drucker, author of "The Practice of Management", states that "because the purpose of business is to create a customer, the business enterprise has two — and only two — basic functions: marketing and innovation"
Faced with global competition, innovation and marketing are core capabilities for optics and photonics companies that must change their value proposition to avoid commoditization or enter new markets. As technologists marketing to engineers, the strategy and execution of marketing are often challenging. The new OptoIQ blog will provide actionable, practical techniques that are proven in these markets to help technology companies grow.
The blog will also feature the training and workforce pipeline initiatives of best-in-class companies and private-public partnerships to combat the talent shortage for technicians.
"PLS is honored to have been involved with the startup of programs like Rochester Regional Photonics Cluster's optics camp for high school students, the Summer Sizzler. That camp, which has doubled enrollment each year and provided a feeder system to the Optics Associates' program at Monroe Community College, is a great example of what volunteer companies can accomplish themselves to create an immediate and long-term impact. The blog will highlight actions that companies can take to make sure they attract the creativity and talent they need to grow," states Nichols Gleber.
The OptoIQ blog will feature semi-monthly columns on marketing and workforce development pipeline topics, with ideas and techniques that are applicable for growing optics and photonics companies. Future posts will cover:

Sales and marketing best practices and metrics for optics and photonics
Innovation models from best-in-class companies
Defining your company's value proposition
Growing your own talent: training programs of Sydor Optics and Optimax
Projects and resources to increase industry awareness in new high school grads
Michele Nichols Gleber has worked in marketing for optics and photonics companies for the nearly fifteen years. She and her team have helped to develop and execute marketing strategies for leaders of companies that range from Fortune 50 to emerging growth. Michele will lead a half-day session on marketing strategy at SPIE Photonics West in January 2013. Additional business insights and educational blog posts are also available at http://www.launchsolutions.com/blog.
About PLS Launch Solutions
PLS Launch Solutions positions technology companies for growth. The Rochester, NY-based company works with technology companies in the US and globally to create and execute marketing strategies and develop intellectual property. Founded in 1986, the team includes marketing consultants, writers, designers, and web/SEO specialists from diverse business and technical backgrounds, all focused on increasing their clients' sales and meeting their business objectives.