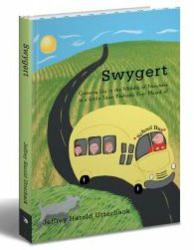 I'm thrilled to be selected as one of the winners.
Sugar Grove, IL (PRWEB) May 25, 2012
On May 23, the International Book Awards(IBA) announced the winners for 2012. The winner in the humor category is a book of whimsical short stories about Midwestern rural life called, "Swygert: Growing Up in the Middle of Nowhere in a Little Town Nobody Ever Heard of."
Authored by Jeffrey Harold Utterback and published in October 2011 by iUniverse, "Swygert" is a collection of humorous stories written from the author's point of view. The book provides an amusing look at life in the 1970's for a boy raised in an obscure central Illinois farming village known as Swygert. According to Utterback, "It's a tiny speck on the map. You need to squint your eyes to see it."
The goal of the IBA is "honoring knowledge, creativity, wisdom, and global cooperation through the written word." The complete list of winners is a showcase of book-writing excellence in a broad spectrum of different genres. "I'm thrilled to be selected as one of the winners," said Utterback. "It feels great for my hard work to be recognized."
This is the first published work for Utterback who considers himself a fan of the authors Bailey White, David Sedaris, and Garrison Keillor. These influences are evident in his writing. Each story is full of observational humor and based upon true events from his childhood. The quirks and idiosyncrasies of the characters in his hometown are brought to life on the page with a comical flair.
Further information about the IBA winning entry, "Swygert" by Jeffrey Harold Utterback, can be obtained at the author's website: http://www.jeffutterback.com. The book is available from many different booksellers including Amazon, Barnes & Noble, and also directly from the publisher.