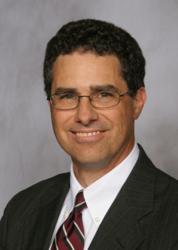 Madison, Wisconsin (PRWEB) May 25, 2012
Thomas A. Haunty of North Star Resource Group has been awarded the Accredited Investment Fiduciary® (AIF®) Designation from the Center for Fiduciary Studies™ (the Center), the standards-setting body for fi360. The AIF Designation signifies specialized knowledge of fiduciary responsibility associated with helping others manage money and the ability to implement policies and procedures to help meet a defined standard of care. The Designation is the culmination of a rigorous training program, which includes a comprehensive final examination and agreement to abide by the Code of Ethics. On an ongoing basis, Designees are required to complete continuing education to maintain the AIF Designation.
Haunty, a resident of Middleton, WI, is senior partner with North Star Resource Group in Madison and has obtained his Certified Financial Planner  designation. Haunty has provided financial services to individuals, families and businesses since 1982.
About fi360
Fi360, based near Pittsburgh, Pa., is the first full-time training and research facility for fiduciaries, and conducts training programs at universities throughout the United States and abroad. Fi360 offers training, tools and resources to promote a culture of fiduciary responsibility and improve the decision making processes of investment fiduciaries – individuals who manage money for others. Fi360 provides investment education and training programs, and develops sophisticated Web-based tools and reporting include the innovative fi360 Fiduciary Score® and the Family Fund Fiduciary Rankings™ for trustees and investment professionals. The Center for Fiduciary Studies confers the AIF Designation as well as the Accredited Investment Fiduciary Analyst™ (AIFA®) Designation. AIFA Designees are the only recognized professionals trained to perform fiduciary assessments, which measure how well investment professionals are fulfilling the fiduciary duties required of them by the applicable investment legislation, case law, and regulatory opinion letters.
North Star Resource Group offers securities and investment advisory services through CRI Securities, LLC and Securian Financial Services, Inc. Members FINRA/SIPC. CRI Securities, LLC is affiliated with Securian Financial Services, Inc. and North Star Resource Group. North Star Resource Group is not affiliated with Securian Financial Services, Inc. North Star Resource Group is independently owned and operated. 506664/ DOFU 5-2012