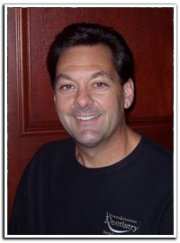 Tampa, FL (PRWEB) May 25, 2012
Randall A. Diez, DMD, is now offering LANAP laser gum surgery to his patients that require moderate to severe gum disease treatment. LANAP is a much less invasive procedure than traditional periodontal disease treatments, and offers measurable results with moderate discomfort.
The LANAP procedure utilizes a very thin laser that eliminates bacteria that has collected in the pockets of the gums, and does not affect the healthy tissue. The area around the tooth is sterilized with the laser, and a small amount of blood from the gum tissue is used to form a clot that creates a tight seal against the tooth. The procedure stimulates the gums to re-attach to the tooth, and also stimulates the bone to encourage regeneration.
Many Americans suffer from gum disease, yet only a portion of those suffering actually seek gum disease treatment. When people allow this disease to go untreated, it may lead to additional health problems. Traditional methods of periodontal disease treatment are limited to either removal of the affected tooth completely, or surgery that cuts out the affected gum tissue. The latter procedure uses sutures to hold the remaining tissue against the tooth. The aesthetics of having reduced gum tissue are often not cosmetically pleasing to patients.
Dr. Diez is offering his patients the revolutionary LANAP option for gum disease treatment. This treatment allows patients to typically retain more gum tissue and reduces the amount of bone that could potentially be lost. LANAP may also be used as an alternative option for patients who would otherwise require tooth extraction for periodontal disease. For additional information on LANAP, visit http://www.dentist-in-tampa.com.
About the Doctor
Dr. Randall A. Diez, a dentist in Tampa, FL, believes strongly in providing his patients with the latest in state-of-the-art treatment options. He has completed extensive training in dental implants, cosmetic dentistry, and laser periodontal disease treatment. His two offices are located at 3112 W. Kennedy Boulevard, Suite A, Tampa, FL 33609 and 5010 Gunn Highway, Tampa, FL 33624. To request more information from Dr. Diez, please call (813) 358-5750, and visit http://www.dentist-in-tampa.com.