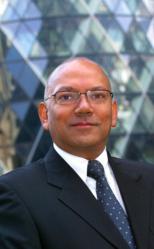 Manchester, UK (PRWEB UK) 26 May 2012
Award-winning business intelligence dashboard software author, Intuitive Business Intelligence, (http://www.intuitivebusinessintelligence.com) today announces a strategic partnership with Ideagen PLC, (http://www.ideagenplc.com), a market-leading UK and USA based software company specialising in information and compliance management solutions for highly-regulated industries.
Intuitive Business Intelligence's advanced dashboard solution, Intuitive Dashboards, integrates seamlessly with Ideagen's suite of software products, providing a single, consolidated, graphical view of key management and compliance metrics such as audits, issues and actions, non-conformances, training and competencies and test and calibration of equipment and assets.
The dashboard solution also delivers proactive warnings to immediately alert users to performance shortfalls, and enables them to quickly drill-down to the root cause of possible issues with just a few mouse clicks.
Darren Spillane, Group Sales Director of Ideagen PLC, comments, "We are seeing demand for easy to access real-time management dashboards across our Capture, Content and Compliance business units. We evaluated a number of potential systems and found that the Intuitive Dashboards product provides the functionality, easy integration and deployment, and scalability our customers are asking for. We are excited about the potential of this partnership and look forward to taking it to market in support of both our on-premise and our unique software-as-a-service compliance and information management solutions."
Les Paul, Ideagen's Chief Technology Officer continues, "We evaluated several dashboard systems and quickly concluded that Intuitive Dashboards could deliver the rich functionality, ease-of-use and rapid-fire implementation that our clients demand. As it is completely web-based, Intuitive Dashboards will work seamlessly with our on-premise, cloud or hybrid environments. Scalability is important to us and we were impressed with the in-memory architecture and thin-client presentation layer, allowing Intuitive Dashboards to scale to thousands of users while maintaining excellent response times – a key requirement for our larger clients. We are delighted to have formed a close partnership with Intuitive Business Intelligence which will enable us to deliver rapid benefits to the Ideagen client base."
"Effectively managing compliance data is a critical issue for many organisations," adds Tony Bray, Managing Director of Intuitive Business Intelligence. "As the regulatory landscape becomes steadily more complex, the risks associated with non-compliance grow more costly. Our partnership ensures that Ideagen's clients can easily rise to the challenge of achieving and sustaining compliance. As we accelerate the expansion of our global partner network, we are very excited to work with Ideagen to help its clients quickly and easily visualise, monitor and share mission-critical information."