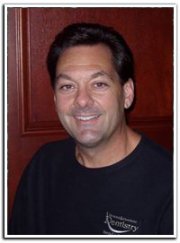 Tampa, FL (PRWEB) May 24, 2012
Dr. Randall A. Diez is now providing patients of all ages with the Invisalign approach to straighten crooked teeth. Rather than using the brackets and wires that are a signature of metal braces, Dr. Diez, an experienced Tampa Invisalign dentist, uses customized plastic aligner trays to gently nudge teeth to the correct position. Not only are the trays less noticeable, but they are also removable so that you can more easily maintain your oral hygiene.
Many people of all ages find that their teeth are not perfectly straight. These patients may feel self-conscious about wearing metal braces for a period of time, and may even decide not to straighten their teeth. Invisalign is particularly beneficial to people in this category looking for an alternative option to metal brackets.
Since the clear plastic Invisalign trays are molded to fit the teeth, they are practically invisible. Some patients may forget that they are being worn. These trays can be removed as needed for cleaning or during meals for added convenience. The trays are also smooth and cause little, if any irritation to the gums or cheeks.
Invisalign can only be provided by an Invisalign dentist who is trained in the procedure and technology. Dr. Diez is fully trained and experienced in mapping out the best Invisalign treatment plan for each patient.
About the Doctor
Dr. Randall A. Diez, a dentist in Tampa, FL, believes strongly in providing his patients with the latest in state-of-the-art treatment options. He has completed extensive training in dental implants, cosmetic dentistry, and laser periodontal disease treatment. His two offices are located at 3112 W. Kennedy Boulevard, Suite A, Tampa, FL 33609 and 5010 Gunn Highway, Tampa, FL 33624. To request more information from Dr. Diez, please call (813) 358-5750.