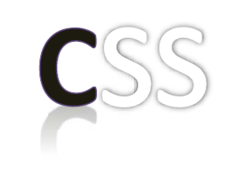 We understand CMS's rules and regulations, and want to help Medicare plans meet them while still aligning with CMS's focus on value-driven healthcare."
James Notaro, RPh, PhD
CSS president
Buffalo, NY (PRWEB) May 26, 2012
New Medication Therapy Management (MTM) program requirements outlined by the Centers for Medicare & Medicaid Services (CMS) will make delivering a successful and compliant MTM program more challenging. Clinical Support Services, Inc. (CSS) has developed a guide to help Medicare Plans take a hard look at their current MTM programs and assess whether they are fully compliant and successful.
CSS's "CY 2013 MTM Program Assessment Guide" outlines a dozen regulatory and outcome questions that Medicare plans should be asking their current MTM program administrators, including CMR rates, Star rating measurements and beneficiary engagement. CY2013 MTM guidelines stress a plan's active engagement with beneficiaries, their caregivers and their providers to promote participation in the CMR aspect of the program, noted James Notaro, RPh, PhD, CSS president.
"We think of this guide as a roadmap of sorts for MTM program sponsors," Notaro said. "It will help them do a quick yet comprehensive inventory of their current MTM offering to determine whether the program meets all CMS requirements, and whether the Medicare Plan is getting the most return on investment. We understand CMS's rules and regulations, and want to help Medicare plans meet them while still aligning with CMS's focus on value-driven healthcare."
CSS is a nationwide leader in medication management software and solutions, with its software and programs used by stakeholders in managed care plans, community pharmacies, colleges/schools of pharmacy and independent clinical pharmacy practices across the country.
At the heart of CSS is Medication Pathfinder, which provides pharmacists and other practitioners with a web-based program to review a patient's medications, medical claims and clinical data in order to determine the most appropriate therapy. The software within Medication Pathfinder – MTMPath – allows for the development of a patient profile from which potential therapy-enhancing recommendations may be drawn. MTMPath was built in a S-O-A-P (Subjective-Objective Assessment Plan) Note structure to help pharmacists move more quickly through complex patient MTM assessment procedures.
CSS's software is updated regularly to accommodate:

CMS reports
Constantly changing tech specs (e.g. CMR completions)
Evolving CMS regulations
"CSS's MTM software, procedures and processes are active, successful and fully compliant," Notaro said.