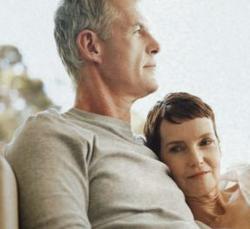 Take the burden off your family…..by adding recipients and composing messages to family, friends, co-workers etc. Add, delete or edit both the contact database and your message as often as you like.
Galveston, TX (PRWEB) May 29, 2012
MyObitList.com is a simple but profoundly useful and needed service. "Simply stated, we provide a stable, secure and totally private specialized database that allows the user to consolidate personal contacts. The user then creates personal private messages that are stored for delivery upon the passing of the user. One can add, delete or edit the list of contacts as well as the private message content", stated Steve Naremore, Founder of MyObitList.com. Many use the service to add personal thoughts over the course time and are free to edit, delete or update as desired.
"We are all living in a faster age today. One day, when you grow old and look back, you realize one thing, that in the rush of life, directly or indirectly, how many contacts, friends and priceless relationships have been made," says Naremore. "Everybody has gained something and lost something, lied to someone, helped others and accepted help and so on. MyObitList provides that private and secure platform to say something that one never dared to say or leave messages to online and offline friends that will never be seen again."
"Most people never think about death because no one ever wishes to die," says Naremore. "Who will tell all those online and offline friends of your passing? Who will tell them those things you wanted to before taking your last breath?" Well, there is one place that makes it possible. http://www.MyObitList.com.
This is a web based service that informs all those people of your passing and communicates those final words to friends and contacts. The theme of the website is, "never let your final words go unsaid."
In this connected internet world full of social networking like Facebook, Linkedin and Twitter, virtually everyone has made countless "online friends" and many have re-connected with old friends. The fastest growning segment now in social networking are the baby boomers and savvy senior citizens.
Once an account is set up the user will be prompted to identify up to three ObitPass® holders. These are trusted individuals such as spouses, children, heirs or even attorneys. These ObitPass® holders will receive a notification that they are entrusted with the task of delivering the private messages upon your death.
Upon death the Obitpass® holder goes to the website and logs in with a unique password provided them. They then have only one task to perform, which is to hit the SEND key to deliver the stored messages. Again the contacts and the messages are kept strictly private. At that point the account is de-activated, as all contacts have each received his or her personal message.
About AfterLife Media, Inc.
AfterLife Media, Inc. (ALM) headquartered in Galveston, TX was founded by entrepreneur Steve Naremore to create and fund companies in the social media marketing niche. MyObitList was created to provide a unique messaging platform targeting the fast growing baby boomer market. Additionally, ALM has expanded its focus to invest directly in electronicaly delivered info products and training courses.