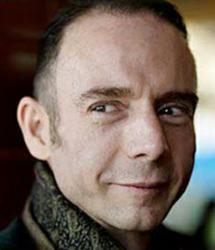 Help this man and you will help 34 millions of patients worldwide
Marseilles, France (PRWEB) May 25, 2012
HIV infection currently hits 34 millions individuals worldwide. It is therefore a top priority to find a vaccine for those who have not yet been infected and a cure for those who already are.
This is the topic of the ISHEID meeting taking place in Marseilles, France, from 23 to 25 May.
More than 1,000 international experts are at the Parc Chanot Congress Center to discuss new therapeutic strategies to challenge the HIV pandemic.
Scientists want to reach at least a functional HIV cure within a few years, and finally a sterilizing cure.
There are already many drugs ready to be tested in clinical trials and what is mainly lacking is funding for this research.
Alain Lafeuillade, President of the ISHEID meeting states: "It is urgent to bring closer scientists, opinion leaders and politicians to fund this research of an HIV cure because we have never been closer than now of this goal".
The ISHEID organizers have decided today to make a donation to Timothy Ray Brown of 2,500 Euros via his website and call for other supporters of this cause to do the same:
http://www.timothyrbrown.com/