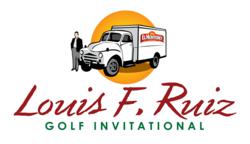 It was a day that truly represented what giving back to the community means to everyone affiliated with Ruiz Foods.
Dinuba, CA (PRWEB) May 24, 2012
Ruiz 4 Kids, a non-profit organization formed by Team Members of Ruiz Foods, is awarding $203,000 in scholarships to nearly 200 2012 graduating high school seniors. The monies were raised during the 26th Annual Louis F. Ruiz Golf Invitational held at the Valley Oaks Golf Course in California.
"It was a fabulous day," comments Kim Ruiz Beck, Chairman, Ruiz Foods Products, Inc. and President, Ruiz 4 Kids. "We had nearly 250 golfers comprised of key vendors and suppliers, proud Ruiz Team Member volunteers, and a grand prize trip to the 2012 Indianapolis 500 that was returned to raise even more money. It was a day that truly represented what giving back to the community means to everyone affiliated with Ruiz Foods."
In addition to graduating high school seniors, college students currently enrolled in a Food Science Program are encouraged to apply for a special annual Louis F. Ruiz Memorial Scholarship. This year, the recipient attends California State University, Fresno.
Since the first Golf Invitational, Ruiz 4 Kids has awarded over 1.5 million dollars in scholarships. Participants include a variety of Ruiz Foods vendors, suppliers and supporters.
"Both Ruiz 4 Kids and Ruiz Foods understand the importance of education," adds Ruiz Beck. "By offering scholarship opportunities each year we are helping make the dream of a higher education a reality for students throughout the community."
Selection for a Ruiz 4 Kids scholarship award is based on GPA and academic excellence. Applicants must submit one letter of recommendation along with a one-page resume and a 500-word essay that explains their goals and how receiving this scholarship will help obtain those goals. In addition to their scholarship awards, each student will also receive a year's supply of El Monterey and Tornados products – absolutely free.
ABOUT RUIZ 4 KIDS
Ruiz 4 Kids was founded when Ruiz Team members approached Fred Ruiz asking him to help them explore ways to assist families with children in need. Since then, Ruiz 4 Kids has organized two annual fundraising events – a golf invitational to raise monies for scholarships and a fiesta event to raise monies for area non-profits who are in need to grow their children-focused programs.
ABOUT RUIZ FOOD PRODUCTS, INC.
Ruiz Foods is a privately owned corporation with corporate offices in Dinuba, Calif. Kim Ruiz Beck, the elder daughter of Co-Founder and Chairman Emeritus, Fred Ruiz, is chairman.
Ruiz Foods is dedicated to premium quality, authentically prepared frozen foods selling to all channels of distribution: retail, convenience store, clubs, vending, industrial and foodservice. The Tornados® brand, introduced just eight years ago, has revolutionized the use of the roller grill in convenience stores. The El Monterey® brand is the market leader within the frozen Mexican food category and the No. 1 brand of frozen Mexican food in the U.S. Ruiz Foods employs over 2,500 Team Members in three facilities located in the U.S. For more information regarding Ruiz Foods, please visit http://www.ElMonterey.com. For more information about Tornados, please visit http://www.MyTornados.com. ##