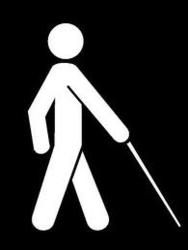 "Blind veterans are looking for a hand up, not a hand out"
Washington, DC (PRWEB) May 25, 2012
The Veterans Workshop, a national Veterans nonprofit is making available for comment and interview, principles who are involved in calling the White House and Mitt Romney on Memorial Day with a blind veteran relaying a message from a deaf veteran as an example of what is now possible.
Availability:
Emory Finefrock: Blind 89-Year old WWII Navy veteran who will be the principle blind relay operator working on Memorial day.
Allen Ford: Deaf Army captain who is currently a professor at Rochester Institute of Technology. Allen will ask the candidates their positions on the current unemployment of Veterans who are deaf and who are blind.
Fred Taylor: Past national commander of the Military Order of the Purple Heart. Fred is the national spokesman for the Veterans Workshop, the charity behind the Veterans Relay Service.
Tara Childers: Tara is the trainer of the blind veterans and has hundreds of hours of training of blind veterans to get back into the workforce.
Hours of interview via phone or Google+ Hangout are available.
###