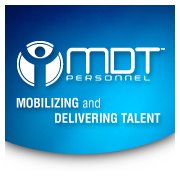 Wendy's Field experience, service capabilities and level of dedication and commitment to our clients and workforce make her a perfect fit for MDT Personnel's leadership team
Clearwater, FL (PRWEB) May 25, 2012
MDT Personnel (MDT), a provider of leading edge temporary staffing solutions, announced today that it has added Wendy Sanders to its Regional Manager team.
Wendy Sanders brings 23 years of staffing industry experience to MDT Personnel. She has been a top tiered leader in staffing industry on the west coast. Wendy's strong leadership & keen business sense makes her an essential piece in MDT Personnel's further expansion in the west. Wendy Sanders has assumed the role of Northern California Regional Manager.
Mike Traina CEO of MDT Personnel had this to say of the addition Mrs. Sanders "Wendy's Field experience, service capabilities and level of dedication and commitment to our clients and workforce make her a perfect fit for MDT Personnel's leadership team. I am pleased to have her join our organization."
MDT Personnel is a specialty staffing provider that has the keen ability to mobilize talent quickly and deliver a candidate that has been thoroughly screened and oriented at the client's request to be a productive member of the company's workforce. MDT Personnel provides quality talent in the areas of general labor, light Industrial, and skilled trades in a variety of industries, including construction, hospitality, events, manufacturing, distribution, auto rental and auction, convention and more. We deliver via day labor, weekly pay, temp-to-hire, and direct hire services.
MDT has a proven delivery model that differentiates itself from its competitors through innovation, talent identification in the unskilled labor market, and technology. "Wendy's strong skill set in Identifying and developing talent for her employer and her clients will further strengthen our competitive edge in delivering the level of service that our valued workforce and clients have to expect and deserve at MDT," states Vice President of Operations Milana Milosh.
About MDT Personnel
MDT Personnel is a privately owned and operated staffing company headquartered in Clearwater, FL. Currently ranked as the country's 36th largest temporary staffing provider, MDT's operations are conducted from over 110 offices and 3,500 affiliate locations. Through the combination of traditional branch based delivery methods and sophisticated, but user friendly web technology, MDT has created the industry's most powerful delivery system.
MDT has an exceptionally strong management team. In addition, our use of technology, experience, innovation and dedication make us an incredibly efficient and reliable temporary staffing provider.
For more information about MDT Personnel visit http://www.mdtpersonnel.com
Please Contact:
Elizabeth Barron
MDT Personnel
17757 US 19 North, Suite 660
Clearwater, FL 33764
877-225-3263