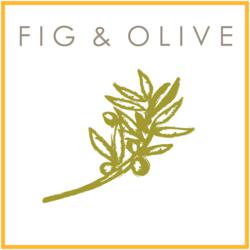 Westchester, N.Y. (PRWEB) May 24, 2012
FIG & OLIVE, one of New York's premier restaurants with a location in Scarsdale, N.Y., has introduced its first kid's menu. Founded by restaurateur Laurent Halasz, a native of Southern France, FIG & OLIVE has become a favorite dining destination of food lovers throughout Westchester County who value quality ingredients, flavorful dishes, and comfortable ambiance.
FIG & OLIVE boasts an exquisite selection of more than 30 extra virgin olive oils from throughout the Mediterranean. The kid's menu was created under the restaurant's philosophy that extra virgin olive oil better accentuates food's natural flavor than butter and offers five kid's meal classics with a gourmet twist.
Chicken Fingers, a kid's menu must-have, are lightly breaded and served with tomato basil dip and skinny fries. F+O Pizza is served margherita-style with fresh tomato, basil, and mozzarella on a fine puff pastry rather than the standard cheese pizza found on most traditional kid's menus. Mac & Cheese, a signature kid's dish and the only one that uses butter in lieu of olive oil, is made with Spanish macaroni, rosemary braised ham, béchamel, and gratin with gruyere cheese. Additional menu choices include Fish Croquettes made of lightly breaded lemon sole, and Penne Pasta with chicken or shrimp.
Since its debut this past Mother's Day, FIG & OLIVE's kids menu has received accolades from parents who appreciate healthy kid's meal options at a quality restaurant. "Our patrons are loyal to us not only because of our unique approach to fine food, but also because we offer an inviting atmosphere," said Ludo Barras, marketing director for FIG & OLIVE. "Creating a kid's menu was a natural move for us and we are thrilled that it will bring more families to our establishment."
The kids menu is available Monday through Sunday for lunch and dinner. Lunch: 12pm – 3:30pm (M-F), 11:30pm – 4pm (SAT – SUN). Dinner: 5pm – 10pm (M-TH; SUN), 5pm – 11pm (F-SAT). Reservations recommended. For more information, please visit http://www.figandolive.com.