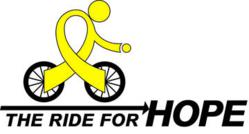 Tallahassee, FL (PRWEB) May 25, 2012
PATLive, a provider of automated and live phone call management services, announces its sponsorship of The 2012 Ride for Hope on Saturday, June 9th at the North Florida Fairgrounds in Tallahassee, FL. All proceeds benefit the Tallahassee Memorial Cancer Center.
At the Tallahassee Memorial Cancer Center, the power of the cancer program lies in the compassion and expertise of the healing team of physicians, nurses, radiation therapists, and patient navigators who are dedicated to helping you fight cancer. This Outpatient Cancer Center was designed with one thing in mind -- to promote healing. This new facility offers cutting edge healing technologies, including the Novalis Tx radiosurgery system, one of the most advanced cancer treatment options available.
The Ride for Hope is a cycling event, family festival, vendor exposition and health fair. It also provides a time to remember those we've lost, cheer on those who are fighting and an opportunity to spread hope and celebrate life! The Ride for Hope was conceived by Florida State University College of Medicine student Jason Farrah and his brother Jeffrey who participated in two Lance Armstrong Foundation rides in honor of their father, Lou Farrah, a cancer survivor. With the help of the Tallahassee Memorial HealthCare Foundation, they decided to create a similar ride for Tallahassee and the surrounding community.
"PATLive is proud to support this event to benefit one of Tallahassee's premier healthcare facilities. The Tallahassee Memorial Cancer Center is a beacon of hope for all those fighting cancer and offers support for survivors in the Big Bend area and beyond," states Victor D'Aurio, President & CEO of PATLive.
Since its inaugural event in 2006, The Ride for Hope has raised over $500,000 to support the Cancer Center. Aaron Kinnon, Director of Community Education and Database Systems at Tallahassee Memorial HealthCare Foundation states, "The success and growth of The Ride for Hope is due to the generous support of both the sponsors and participants. PATLive's continued sponsorship is a reflection of their dedicated support of the Tallahassee Memorial Cancer Center and the people in our community."
Come out and join us for a good time in support of a great cause. For more information, please visit The Ride for Hope website or on their Facebook page.
# # #
About PATLive
PATLive, headquartered in Tallahassee, FL, is a provider of hosted phone numbers, voicemail, auto-attendants, Internet fax accounts, and other telephone answering services. PATLive's services are easily configured to meet the needs of any business. Automated systems deliver the latest technology in call routing, tracking, and reporting while live receptionist services answer 90% of calls within 20 seconds. PATLive's customer care representatives are available 24-hours a day. More information is available at http://www.patlive.com.
Editors Note: The correct usage of the PATLive name combines upper and lower case as shown.
PATLive is a registered trademark of ATG Technologies, Inc. Any other trademarks mentioned are the property of their respective owners.
Contact:
Victor D'Aurio
President & CEO
Phone: 800.833.9260
Email: victor(dot)daurio(at)patlive(dot)com
Tallahassee Memorial HealthCare Foundation, Inc.
The Tallahassee Memorial HealthCare Foundation, Inc. (the Foundation) operates for the benefit of Tallahassee Memorial HealthCare, Inc. (TMH) and it functions as an integral part of TMH's operational structure. In particular, the mission of the Foundation is to develop philanthropic support for TMH and to generate a high level of community understanding and involvement in TMH's vision, mission, goals and objectives. The Foundation champions TMH's vision "to be a recognized world-class community health system" through fostering and strengthening philanthropic efforts benefiting health care and the greater community. More information is available at http://www.tmh.org/waystogive.
Contact:
Aaron Kinnon
Director of Community Education and Database
Phone: 850- 431-5389
Email: aaron(dot)kinnon(at)tmh(dot)org