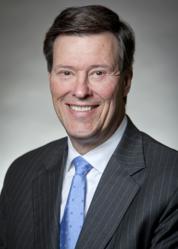 "Bob's depth of experience as a leader in the Florida market will be instrumental as we continue to grow our business in the state," said Jack Sawyer.
Wilmington, Del. (PRWEB) May 25, 2012
Wilmington Trust appointed Robert W. Bauchman as president of the company's Florida market, overseeing Wealth Advisory services in the region.
Bauchman has more than 37 years of wealth advisory experience. Prior to his new role, he was managing director and head of Wilmington Trust's Vero Beach office. Bauchman also worked in various positions at Northern Trust, including three years as president of the San Diego and La Jolla, Calif. offices, and 13 years as regional president in the Vero Beach office.
Bauchman earned a bachelor's degree in Economics from Xavier University and a master's degree in International Management from the Thunderbird School of Global Management. Bauchman will report to Jack Sawyer, president of Wilmington Trust's Southeast region.
"Bob's depth of experience as a leader in the Florida market will be instrumental as we continue to grow our business in the state," said Sawyer. "We're fortunate to have an individual with Bob's leadership, expertise, and experience to move our business forward in Florida."
Wilmington Trust opened its first Florida office in 1983 in Stuart. Wilmington Trust continued to grow its Wealth Advisory business in the Florida market and now has offices in Palm Beach, North Palm Beach, Stuart, and Vero Beach.
"With the appointment of Bob Bauchman as president, Wilmington Trust increases its investment in our Florida market to provide our clients with a wealth of financial resources and experts," said Mark Graham, executive vice president and head of Wealth Advisory for Wilmington Trust. "Our continuing growth in dynamic markets like Florida and Washington, D.C., demonstrates Wilmington Trust's commitment to the clients and communities we serve."
ABOUT WILMINGTON TRUST
Wilmington Trust offers a comprehensive array of personal trust, financial planning, fiduciary, asset management, and family office services that help high-net-worth individuals and families grow, preserve, and transfer wealth. It maintains offices throughout the United States and focuses on serving families with whom it can build long-term relationships, many of which span multiple generations.
Wilmington Trust provides Wealth Advisory services for high-net-worth clients throughout the United States and Europe, and Institutional Client Services for institutional clients throughout the world. Wilmington Trust has offices in Arizona, California, Connecticut, Delaware, Florida, Georgia, Maryland, Massachusetts, Michigan, Minnesota, Nevada, New Jersey, New York, Pennsylvania, South Carolina, Texas, Vermont, the Cayman Islands, the Channel Islands, London, Dublin, Frankfurt, Luxembourg, and Amsterdam. Wilmington Trust is an M&T Bank affiliate. For more information, visit wilmingtontrust.com.
# # #
MEDIA CONTACT: Kent Wissinger (302)651-8758