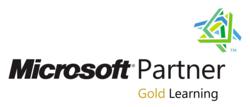 The new solutions-based approach helps ensure technologists can work with a range of products and services and manage a mixed environment.
(PRWEB) May 26, 2012
Organizations are increasingly turning to the cloud to improve productivity, cut costs and fuel business growth. By 2015 IT innovation produced by the cloud could create US$1.1 trillion a year in new business revenues according to a recent IDC study (1). As a result, top of mind for companies today is making sure they have the right skills and people in place to help them fully realize the benefits the cloud has to offer through rigorous technical training.
"The changes we're making will help technology professionals gain the skills they need to plan, design, implement and operate cloud and hybrid solutions today and into the future," says Don Field, senior director of product management for Microsoft. "And it will help hiring managers find people who have the skills they expect in their IT environments moving forward."
Richard Rodgers, president at CED Solutions, agrees. "Overall the changes to Microsoft's certification program are an appropriate evolution toward greater industry relevance and business value."
The new certification framework has also been streamlined to three skill levels to make it easier to navigate:

The Associate Level comprises the Microsoft Certified Solutions Associate (MCSA) certification, which provides a clear starting point for job seekers early in their technology career. Candidates must prove they have the required skills to hit the ground running. This level represents a foundation and is the prerequisite certification necessary to earn an MCSE.
The Expert Level comprises the Microsoft Certified Solutions Expert (MCSE) or its developer equivalent, Microsoft Certified Solutions Developer (MCSD), and is Microsoft's flagship certification for individuals who want to lead their organization's transition to the cloud. These certifications recognize IT professionals and developers with broad and deep skill sets across Microsoft solutions.
The Master Level is the Microsoft Certified Solutions Master (MCSM) certification that differentiates the select few from their peers and represents the highest bar of knowledge and skills validation.
The new certifications align to real-world solutions rather than specific products and validate a broader and deeper set of knowledge and skills. Because many organizations will continue to have a mix of both cloud and on-premise technologies, the new solutions-based approach helps ensure technologists can work with a range of products and services and manage a mixed environment in a way that is seamless for users within and outside their organization.
The new certifications reflect the changing role of IT professionals and developers in the cloud. CED Solutions, a Microsoft Gold Learning Partner, has classes forming now to obtain the new MCSE and MCSA certification. CED Solutions provides technical training and certifications on 100+ programs, serving over 10,000 students per year. Both virtual courses and instructor-led training are offered. Visit http://www.cedsolutions.com or call (800) 611-1840.
"Cloud Computing's Role in Job Creation," IDC, March 2012