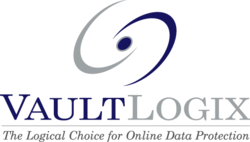 Data loss can be, and often is, fatal for a business.
Danvers, MA (PRWEB) May 24, 2012
VaultLogix, a privately held online backup company, today announced the publication of a new report, written by Storage Strategies NOW (SSG-NOW), that provides a complete analysis of data protection and business continuity needs and constraints of the small and mid-sized business (SMB) and details the various potential solutions that SMBs may implement to address those needs. In the report titled "Data Protection and Recovery in the Small and Mid-sized Business (SMB) 2012," SSG-NOW explains:

The unique data protection and business continuity requirements of the SMB
The various technologies available to implement a data protection solution and an analysis of each
Tips and best practices for effective backups
Results of a survey of SMB IT professionals about their data protection environment
Disk-to-disk and online backup have increasingly gained importance in the rapidly-changing data protection and recovery environment. While enterprise and the upper end of medium –sized businesses have understood the importance of ensuring their data is always available, small businesses are only starting to realize this applies to them as well. The SMB market for data protection and disaster recovery has been underserved until the most recent few years, but now there is a plethora of solutions available to them.
"Businesses of every size rely on their data for the survival of their business," said Shane Arnold, Vice President of Marketing & Product Management for VaultLogix. "It is important for SMBs to understand the various options available to them to secure their data and implement the best solutions for their particular business so they do not become a victim of data loss. Data loss can be, and often is, fatal for a business."
For more details, please download the report from the VaultLogix website at Data Protection Strategies for SMBs.
About VaultLogix
VaultLogix specializes in providing businesses with complete online backup and data protection services. Founded in 2002, the company offers three distinct products to meet businesses' data protection policy and regulatory requirements. VaultLogix sells directly to customers and provides complete online backup services in support of VARs, MSP's, and IT consultants. Visit us at http://www.dataprotection.com or by calling 877.828.5856.