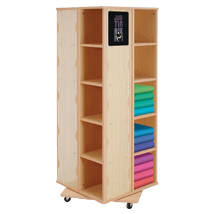 Des Plaines, IL (PRWEB) May 29, 2012
Memorial Day signals the beginning of the travel season. Families will be headed to the beaches and now is the time for Souvenir and Gift Shops to get ready for the increase in sales. Many Souvenir and Gift Shops have limited amounts of space and want to get as much merchandise in that small space as available. Specialty Store Services has designed many products to help accommodate a shop to maximize their displays in a limited amount of space. The May 2012 Retail Store Supplies Catalog has many displays that merchandise sunglasses, Magnets, T-shirts and much more while keeping in mind the space restrictions of most gift retailers.
With the dog days of summer creeping up, it is time for retailers to start thinking about how to display their gift items. Specialty Store Services carries Counter Top and Floor Merchandise Spinners to display sunglasses for the customers to purchase when at the beach in the bright sun. In addition, Hat and Cap Displays are great for sales of items to keep customers head from getting burned in the blazing sun.
Souvenir Shops have many small products that need to be displayed and visible to the customer. That is why Specialty Store Services has a new innovative idea for displaying your magnets and key chains all on one display. The Metal Pegboard Spinner is available as a counter display or floor display. It is 4 sided for maximum display area. This unit is perfect for display a variety of items and just by adding peg hooks it is able to display key chains or jewelry. This will become one of the most loved fixture on the selling floor.
For the ever-popular souvenir t-shirt Specialty Store Services stocks the Revolving T-shirt Display. Complete with casters this durable all wood display can accommodate 20 different styles of t-shirts. Each side had 5 shelves and features a unique acrylic front to display the front of the t-shirt next to the folded stack. This is four sided t-shirt display is 23" ½"w x 23 ½"D x 63"H.
For more information, to request a catalog or purchase supplies and displays, please visit the Specialty Store Services website.
About Specialty Store Services
Specialty Store Services, a second-generation family owned business, offers everything necessary to operate a thriving retail store, from logistical solutions and retail supplies to custom and stock fixtures. Over the last 25 years this service-driven company has cultivated relationships with global partners while developing the expertise and knowledge required to provide competitive prices, outstanding customer service and quality products.