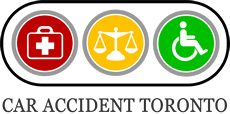 We handle the bureaucracy so you don't have to!
Toronto, Ontario (PRWEB) May 25, 2012
Insurance companies also serve car accident victims. However, auto insurance is mandatory in Ontario, and most Toronto drivers are already covered. Insurance companies are often criticized for charging high premiums and for their reluctance to honour claims. But it is precisely their ability to earn a profit and filter out fraudulent claims that makes it possible for these companies to provide the full range of services mandated by law.
On the other hand, without advocacy by a qualified personal injury lawyer, Toronto car accident victims have no assurance of being treated well by the insurance company. So, notwithstanding the important role these companies play, checks and balances are needed to ensure that all parties are treated fairly.
One entity balancing the interest of the victim against that of the insurance company is the Financial Services Commission of Ontario (FSCO). This body, an agency of the Ministry of Finance, regulates the automobile insurance industry throughout the province. In effect, the FSCO shields victims of car accidents in Toronto against unjust insurance practices. This agency of government is funded by taxpayers, among whom are, typically, car accident victims themselves.
So, ironically, the FSCO serves as a kind of insurance against possible mistreatment by private insurers, namely, the insurance companies that collect premiums from us. The government, in a sense, collects premiums from us in the form of taxation. So we are doubly taxed.
All the more reason for car accident victims to make sure they are properly protected.
The role of the Toronto personal injury lawyer is pivotal in that this practitioner ensures not only that the insurance company is treating the victim properly, but that the latter is being properly served by government.
Here is a specific example: victims of car accidents often find themselves in immediate need of financial assistance, to help them cope with their injuries. This is especially true in a city like Toronto, which is in the throes of a depressed economy. A personal injury lawyer can be extremely valuable in helping victims apply for such assistance, known as "short-term accident benefits." The application is submitted to the insurer. But the insurer may deny the claim. If so, the victim is entitled to have the FSCO intervene as a mediator, to resolve the dispute. The FSCO is required to remain neutral. But the personal injury lawyer is always on the side of the victim.
Not every lawyer has the personal attributes to be a good litigator. Not every litigator has the attributes to be a good personal injury lawyer. And not every personal injury lawyer has the attributes necessary to properly handle car accident claims.
To be effective in this area of practice:

A personal injury lawyer needs good interpersonal skills.
A personal injury lawyer needs courage, conviction, and relentless determination.
A personal injury lawyer needs patience and meticulousness.
A personal injury lawyer must be selfless.
These attributes are covered in detail at a-personal-injury-lawyer-toronto.com.
ABOUT:
The role of Car Accident Toronto Consulting Ltd. (CATC) is to coordinate the legal, medical, and rehabilitation services victims need. CATC is the first and only organization of its kind in Toronto. It is unique in providing post-accident service coordination to the general public throughout the Oshawa-Toronto-Hamilton corridor (including Mississauga, Oakville, Burlington, Pickering, and Ajax), in all languages. CATC arose from comments by accident victims to the effect that, although services were being offered, it was difficult to get providers to work with each other efficiently.
As a result, many victims experienced a bureaucratic nightmare in trying to arrange appointments. They had to spend a lot of time dealing with red tape and doing administrative chores, instead of getting the rest they needed in order for their injuries to heal.
CATC has changed all that by carefully vetting providers for both technical competence and collaborative skills, so that victims can receive the financial compensation to which they are entitled and focus on healing. Furthermore, since the cost of service coordination is borne by the providers, victims do not pay anything beyond what they would pay if they did all the administrative work themselves.