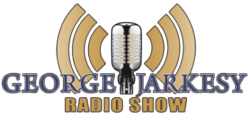 He took 16 years to research exactly what is takes for a person to go out and crush it every day and to develop strength and courage internally.
Houston, TX (PRWEB) May 25, 2012
The George Jarkesy Show welcomed bestselling author Brendon Burchard to discuss his latest motivational book, 'The Charge'. Burchard is the founder of the High Performance Academy as well as a business and motivational trainer. He has appeared on Oprah and Friends as well as NPR, ABC, CBS, and Bloomburg Press.
Jarkey began by asking Burchard to give a quick synopsis about what the new book is about. Burchard explained that the book explores "what it is that fully charges us and makes us the most clear and energized and productive and influential in our lives." He took 16 years to research exactly what it takes for a person to "go out and crush it every day" and to "develop strength and courage internally." Jarkesy then inquired what the book focused on as 'drivers' of people. Through his research, Burchard found 10 human drives "that are dictating and directing everything" that people do. Jarkesy commented that, personally, he feels that drivers shift based on where a person is in their life. Burchard agreed by explaining two categories of drivers. The first is the "baseline drives" which include "self knowledge" and "social connection." Secondly, is the "forward drives," such as "self actualization" and "social contribution." Burchard explained that these drivers will affect people in different ways depending on where they are in their life path.
To listen to this discussion, please click this link.
For more information on Brendon Burchard, please visit his website.
About Jarkesy & Company
George Jarkesy is a money manager and professional investor, respected financial and corporate advisor, and radio host of the nationally syndicated "The George Jarkesy Show." He is a frequent market commentator and guest on FOX Business News, FOX & Friends, and CNBC. George started his career in the financial services industry with a New York Stock Exchange member. George also serves on the Finance Committee of the Republican National Committee and is an active member of the National Investment Banking Association, The Jarkesy Foundation, and Chairman of The National Eagles and Angels Association.