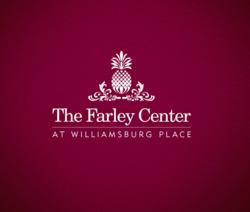 This brings to the forefront the concept of early diagnosis in addiction in a manner more akin to other medical conditions
Williamsburg, VA (PRWEB) May 29, 2012
The Farley Center at Williamsburg Place is preparing its Admissions Department to handle an influx of patients that could be generated by significant changes to the Diagnostic and Statistical Manual of Mental Disorders. The manual is used by insurers, Medicare, and Medicaid as a payment guide as well as the legal construct used to define addiction and other co-occurring mental disorders. Changes to the manual greatly expand the definition of addiction to include a wider spectrum of symptoms, many of which are far less severe than those normally associated with the disease. Some studies project that those considered to be addicted to alcohol, as defined by the new standards, would increase by as much as 6o%.
"This is a change that has the potential to cause populations who never considered addiction treatment to seek out information and treatment options," stated Melissa Lee Warner, MD, Medical Director. "At the same time, we caution against individuals selecting treatment options based on self-diagnoses. We believe it is critical that diagnoses be made by specialized certified addiction professionals."
While the numbers of those classified as suffering from addiction may increase sharply due to changes to the manual, it could also lead to diagnosis and treatment earlier in the spectrum of progression.
"This brings to the forefront the concept of early diagnosis in addiction in a manner more akin to other medical conditions," said Dr. Jonathan Lee, Associate Medical Director and Farley Center Psychiatrist. "By treating individuals before they progressed in severity of their addictions, we can ultimately save more lives."
In response to the changes, Farley Center has trained, experienced, licensed and or master prepared admissions staff available 24-hour/7 days for those seeking information on addiction treatment at (800) 582-6066. Information may also be requested online at http://www.farleycenter.com.
About the Farley Center at Williamsburg Place
The Farley Center at Williamsburg Place is home to a leading addiction treatment program that has been featured on "The Early Show", "Good Morning America", as well as in The New York Times, and other national media outlets. The Farley Center is host to the Farley Professional Lecture Series, a monthly event that disseminates information on key advances in substance abuse treatment to addiction professionals.
For more information, please visit:
http://www.farleycenter.com