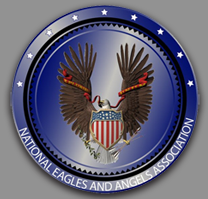 The name Limbify comes from the fact that the company likes to draw a comparison between the process of bringing a young idea to life to that of climbing a tree
Houston, TX (PRWEB) May 29, 2012
Limbify.com has launched a novel all-inclusive, client-centric idea development system focused on helping aspiring entrepreneurs bring novel business concepts from idea to reality. The launch throughout North America is being done in exclusive partnership with The National Eagles and Angels Association (NEAA). The technology and team behind Limbify along with the investor pool and strong base of established entrepreneurs at NEAA have combined to significantly change the tools available to aspiring entrepreneurs in order to encourage them to step out, follow their passion, and work diligently in a time and cost-effective manner to bring their new product or service from idea to reality.
The name Limbify comes from the fact that the company likes to draw a comparison between the process of bringing a young idea to life to that of climbing a tree. The sky is the limit for both large trees and lofty ideas. However, to get to that point, there comes a time when an aspiring entrepreneur will have to have the confidence to take action. For those that are ready to do so, Limbify clients will thoroughly flush out their idea, learn about their strengths and weaknesses as an aspiring entrepreneur, build an investor ready business plan with complete financials, publish an attractive and professional website, interact with a team of established business leaders for coaching and guidance, and create the business infrastructure required to have a good chance of gaining attention in the market of consumers and investors. And, at Limbify, and as in most trees, at the end of a limb you may often find a nest. The Nest at Limbify is the pinnacle of the process, an exclusive network of successful entrepreneurs and individual investors who are waiting to engage with clients, available only within Limbify through their exclusive partnership with the NEAA.
"The entrepreneurial development space is a very crowded one on-line with expensive offerings and little oversight or guidance offered along with a tool, such as a business plan writing software. We have to remember that most aspiring entrepreneurs have little cash and little patience. When they finally do decide to take action on an idea, we can only imagine how many people with a really good idea simply have a really bad first experience with an on-line tool, run out of their seed money, and give up. To help drive the next generation of entrepreneurs in America, we have an obligation to not allow that to happen," says Mike Petriella, Founder of Limbify.
As Petriella continues, "Our exclusive partnership with the NEAA adds a tremendous value not only to our Company but also, and more importantly, to our clients. With the recent passage of the JOBS act, the crowdfunding space is set to explode in 2013. And when it does, Limbify is well-positioned to be a leader and advocate to help those aspiring entrepreneurs meet the requirements to participate in that new market and ultimately succeed."
About Limbify:
Limbify, a privately-held company, is a novel all-inclusive and client-centric idea development system delivered through technology and a differentiating team of advisors and established entrepreneurs. The technology behind Limbify guides clients through an organized process that thoroughly flushes out their new business idea resulting in the aspiring entrepreneurs emerging with the tools and confidence required to gain attention in the marketplace of both consumers and investors. To become a Limbify client, please visit http://www.limbify.com.
About NEAA:
NEAA membership is targeted towards investors and traders who are actively searching for new opportunities in the market. After joining NEAA, members receive a Member's Only newsletter (the NEAA Money Maker) which will provides them with NEAA's Micro Dynamic Portfolio (up 250% in 2011) along with other valuable market information including 'Patlan's Option Pick' and 'Dan Steffens Energy Pick of the Month'. Members are also able to attend nationwide luncheon meetings where they will have the opportunity to network with other members and interact with hand selected emerging growth companies. To become a member of The National Eagles and Angels, please visit http://www.eagleandangel.com