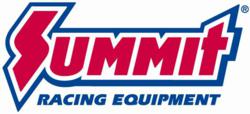 Tallamdge, OH (PRWEB) May 25, 2012
The AirDog separators are based on Pureflow's Fuel Preporator® technology. This filtration system separates air, water, and contaminates from the fuel and maintains proper fuel pressure to the transfer pump, eliminating fuel cavitation and vapor. The result is more power, better fuel economy, and throttle response. Other benefits include reduced exhaust emissions and longer injector and injector pump life.
The AirDog® II System features Demand Flow Technology and an adjustable regulator that lets you fine tune the fuel system for even better fuel economy, power, and performance.
AirDog systems are available for late model Dodge Cummins and GM Duramax. AirDog II systems are available for Dodge and GM plus Ford Power Stroke.
Customers can get technical and pricing information at SummitRacing.com