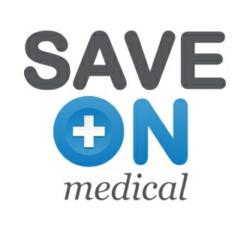 everything from nation-wide guerrilla marketing campaigns to localized communication efforts at independent facilities
Tampa, Florida (PRWEB) May 25, 2012
Save On Medical is pleased to announce their new internship program geared towards students and recent graduates interested in gaining professional experience in the healthcare marketing industry. The program allows for a unique and valuable learning opportunity for students to see first hand, the inner-workings of a successful marketing program.
Interns have the opportunity to perfect the techniques necessary to successfully implement beneficial and impactful campaigns, in a uniquely tailored healthcare environment. By working closely with medical practices and their staff, interns learn how to create brand recognition for facilities and procedures in the patient market. The Save On Medical marketing team has proven methods for success in public relations, advertising, social media and sales based marketing. As a healthcare start-up, Save On Medical allows interns the opportunity to understand the initiatives necessary in building a successful web application from the ground up.
Carly Rodriguez, current intern at Save On Medical, says she was drawn to the program because of the exposure to the inner-workings of the American health care system. "Having the chance to be a part of everything from nation-wide guerrilla marketing campaigns to localized communication efforts at independent facilities has already taught me so much."
For more information or to apply for the Fall 2012 semester program, contact the marketing department.
About Save On Medical
Save On Medical is a premiere resource for patients when it comes to shopping for and booking medical services; it also enables physicians to reach the patients in the increasingly popular price-sensitive market. Patients are able to search for medical services like cheap MRIs and low cost CT scans by price, quality and convenience with the help of the SOM Docometer. By comparing average costs in the area, SOM allows for pricing transparency in the health care market, which enables the patient to decide what is important to them when it comes to their care. In the same way that travel sites such as Hotels.com and Travelocity work, SOM provides the patient with options, then helps easily schedule appointments and pay for services stress-free and at a fraction of the price.