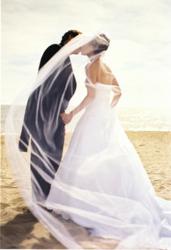 (PRWEB) May 28, 2012
Planning a wedding can be quite the daunting task, both mentally and financially. To ease brides from the stress of wedding planning, we are happy to announce the launch of Glam Bride NYC, a vibrant, interactive community for brides, brides-to-be, and bride helpers alike.
Glam Bride NYC hopes to be the leading internet source for wedding ideas, advice, and tips and tricks, covering a wide range of topics, from the engagement process and choosing the perfect ring, to the merits of planning a rehearsal dinner, to the latest in wedding fashion and accessories, to popular honeymoon destinations. The inspiration behind the site comes from Glam Bride NYC founder Elizabeth Jones, who claims, "Weddings and related events are something that my team and I have become very passionate about over the years, but planning one on your own can be a challenge. We wanted to pool our knowledge together and aggregate all the information in an easy-to-access, attractive package for everyone to enjoy."
With a team of highly-talented writers and experts as the backbone of the portal, Glam Bride NYC also offers an interactive forum where you can share your knowledge and experiences with the rest of its vast online community. Also featured is a beautiful gallery where you can pick up wedding inspiration, as well as an extensive list of sponsors and affiliates all tied to the wedding business to make hunting down the perfect caterer or jeweller as easy as clicking a link.
Glam Bride NYC can be found at http://www.glambridenyc.com. Visit them today!