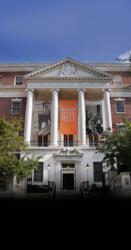 (PRWEB) May 25, 2012
From Sholom Secunda, composer of "Bei Mir Bist Du Shein," to the great Yiddish author Sholom Aleichem, the music of Second Avenue's Yiddish Theater found its way into the heart and soul of Broadway's leading song writers. It's a glorious musical journey from Rumania, Rumania through the Ziegfeld follies to Fiddler on the Roof and Ragtime, including the songs "Second Hand Rose," Irving Berline's "Blue Skies" and Harold Rome's "Don Jose of Far Rockaway."
This year's cabaret, under the direction of Michael Montel, features veteran Broadway performers Gregg Edelman, Stephen Mo Hanan, Rachel Ulanet and Stephanie Umoh. Lawrence Yurman is Perform!'s Musical Director, and Brian Maschka is stage manager.
RESERVATIONS AND PREPAYMENT REQUIRED
$15 Museum members, seniors and students; $20 general public.
A limited number of $75 sponsor tickets are available; sponsor tickets include preferred seating.
To order tickets visit: http://boxoffice.mcny.org/public/loader.asp?target=show.asp?shcode=371
For more information or to register by phone, please call 917-492-3395.