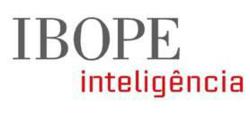 Utica, NY (PRWEB) May 27, 2012
One-fifth of likely voters say they would be likely to vote for a third party candidate in the upcoming presidential election, a new IBOPE Inteligência survey finds, but the main candidate vying for that spot, Libertarian Gary Johnson, only garners 4% when pitted against President Obama and Mitt Romney.
The interactive survey finds 20% say they are either very likely (8%) or somewhat likely (12%) to go with a third party candidate in the race for president, with independents (38%) being more receptive to the idea than Republicans (16%) or Democrats (9%).
When voters are asked what ideology they would most prefer a third party candidate to hold, 26% choose someone more conservative, followed by 18% who say more libertarian, 17% who say more liberal, and 14% who say more moderate. Twenty-one percent say they would never vote for a third party candidate.
Romney leads the three-man race with 46% to Obama's 43% and Johnson's 4%. Johnson gets 6% of the Republican vote, 8% of independents and less than 1% of Democrats.
Johnson is viewed favorably by 18% of voters and unfavorably by 19%, while 61% are not familiar enough with him to have an opinion. Johnson wants to make marijuana a legal and regulated product. That stand makes 30% say they are less likely to vote for Johnson and 26% more likely. It makes no difference to 41%.
IBOPE Inteligência onducted an online survey of 2,075 likely voters. The margin of error is +/- 2.2 percentage points. A sampling of IBOPE Inteligência's online panel, which is representative of the adult population of the US, was invited to participate from May 18-21. Slight weights were added to region, party, age, race, religion, gender and education to more accurately reflect the population.
ABOUT IBOPE Inteligência
IBOPE Inteligência, formerly IBOPE Zogby International, is a non-partisan, premier global public opinion polling and market research firm that offers timely, accurate results and in-depth analysis and insights. IBOPE Inteligência works with issue experts in a vast array of fields including healthcare, technology, finance, insurance, energy, agriculture, public affairs, and media who offer insightful data analysis and exceptional service to clients in countries throughout the world. IBOPE Inteligência experts analyze data and work with clients to develop and implement new strategies, and offer customized and attractive solutions to challenges our clients face. IBOPE Inteligência is a subsidiary of the IBOPE Group of Sao Paulo, Brazil.
Please visit http://www.ibopeinteligencia.com for more information on IBOPE Inteligência.
About IBOPE Group
IBOPE Group is a Brazilian multinational company specializing in media, market and opinion research with offices in the United States and 14 Latin American countries. Since its founding 68 years ago, it has been providing a wide range of information and studies on media, public opinion, voting patterns, consumption habits, branding and market behavior.
For more information on IBOPE Group, please visit http://www.ibope.com