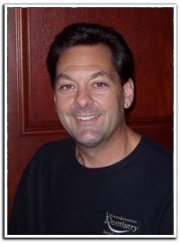 Tampa, FL (PRWEB) May 28, 2012
Dr. Randall A. Diez, a leading Tampa dentist, has added LANAP (Laser Assisted New Attachment Procedure) as a treatment option for patients who have moderate to severe periodontal disease. This laser gum surgery is the first of its kind to be cleared by the FDA and is considered a minimally invasive dental surgery that focuses on the regeneration of diseased gum tissue around the teeth.
LANAP uses a thin laser—about the size of three human hairs—to remove the diseased layer of the gum tissue around the tooth. After the diseased tissue is removed, a second tool is used to remove the bacteria clinging to the tooth itself. The laser is used again to sterilize the entire area around the tooth which causes a seal to form from the blood inside the tissue. This minimally invasive dental surgery encourages bone regeneration and allows the healthy tissue to attach itself to the tooth's roots, thereby saving the tooth and preventing deep pockets from forming in the gum line. Patients who have undergone LANAP are reported to experience lasting, long-term results with proper follow up and home care.
About the Doctor
Dr. Randall A. Diez, a dentist in Tampa, FL, believes strongly in providing his patients with the latest in state-of-the-art treatment options. He has completed extensive training in dental implants, cosmetic dentistry, and laser periodontal disease treatment. His two offices are located at 3112 W. Kennedy Boulevard, Suite A, Tampa, FL 33609 and 5010 Gunn Highway, Tampa, FL 33624. To request more information from Dr. Diez, please call (813) 358-5750, and visit http://www.dentist-in-tampa.com.