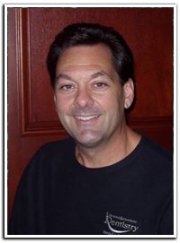 Tampa, FL (PRWEB) May 26, 2012
Florida dentist, Dr. Randall A. Diez, is now using new technology to help improve the smiles of his patients. The new CEREC procedure (Chairside Economical Restorations Esthetic Ceramic) has streamlined the process of producing crowns and fillings so that it can all be done in-house.
Dr. Diez is using the new CEREC procedure to replace old metal fillings and to restore teeth in a procedure that usually takes a single appointment. The new fillings or crowns are created out of a ceramic block that is the same shade as your natural teeth. Whether you require a complete dental crown or a simple replacement filling, the procedure can traditionally be done in one appointment sitting, and no temporary crowns are usually required.
Previous techniques required that a physical impression of the tooth be taken and sent to a lab where a crown was created and returned to the dentist within a few days. The patient usually needed a temporary crown so that they could go about their daily business until the second appointment when the permanent dental crown was attached.
With CEREC, the entire procedure can be completed in Dr. Diez's office using the latest technology. Once the tooth has been examined, Dr. Diez takes an optical impression of the prepared tooth and then uses the CEREC3D software to adjust the model before sending it to a milling machine located within the office. The machine mills a specially selected ceramic block, the color of the patient's tooth, to the required specifications. The completed permanent crown is ready to be bonded. The patient typically will leave the appointment with a new dental crown that matches their natural teeth. For more information on this procedure, visit http://www.dentist-in-tampa.com.