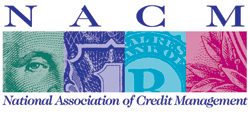 Aiding this effort to make exporting a viable business opportunity for companies of all sizes are the numerous educational offerings of the National Association of Credit Management
Columbia, MD (PRWEB) May 29, 2012
Recent news items pertaining to U.S. trade policy have indicated that policymakers are finally starting to recognize what exporters have known all along: global trade is a bipartisan way to boost the American economy and create jobs.
Cheers from both sides of the political aisle could be heard when the U.S. free trade agreement with Colombia entered into force earlier this month. And although it took a bit more time than it had in years prior, the sharply-divided U.S. Senate also came together recently to reauthorize the charter of the Export-Import Bank of the United States, while also increasing the bank's lending limit from $100 billion to $140 billion.
These and other developments show that the United States is recognizing the growth potential available in the world of global trade and seeking to expand global opportunities to increase profit and create jobs.
Aiding this effort to make exporting a viable business opportunity for companies of all sizes are the numerous educational offerings of the National Association of Credit Management (NACM). When NACM hosts its 116th Credit Congress in Grapevine, TX from June 10-13, attendees from the commercial finance industry will find a wealth of sessions geared directly toward leveraging international markets to grow their companies.
Chief among them will be an Executive Exchange Session focused exclusively on international issues. Primarily attendee-driven and led by an elite panel of experts and practitioners, this session will offer an executive-level look into best practices in exporting and global risk management. Other sessions will take a more country-specific look at selling opportunities and legal concerns in top export markets. In this year's "Doing Business in…" series, led by the Finance, Credit and International Business Association (FCIB), credit and financial professionals will gain an in-depth understanding of how to succeed in both Canada and Mexico, America's two largest trade partners. Any company considering getting into exporting should start here, but more seasoned trade practitioners are also guaranteed to find valuable insights in these sessions as well.
Other sessions in this year's program deal with international credit policies, European legal frameworks and more, all of them led by experts from industry-leading companies.
There is still time to register and request press passes for this year's Credit Congress program. Visit the website at http://creditcongress.nacm.org for more information.
About the National Association of Credit Management
NACM, headquartered in Columbia, Maryland, supports more than 15,000 business credit and financial professionals worldwide with premier industry services, tools and information. NACM and its network of affiliated associations are the leading resource for credit and financial management information, education, products and services designed to improve the management of business credit and accounts receivable. NACM's collective voice has influenced federal legislative policy results concerning commercial business and trade credit to our nation's policy makers for more than 100 years, and continues to play an active part in legislative issues pertaining to business credit and corporate bankruptcy. Its annual Credit Congress is the largest gathering of credit professionals in the world.
NACM has a wealth of member experts in the fields of business-to-business credit and law. Consider using NACM as a resource in the development of your next credit or finance story.
About FCIB
Established in 1919, FCIB is a division of and a wholly-owned subsidiary of the National Association of Credit Management and is internationally recognized as the premier association for executives in finance, credit and international business, providing critical export credit and collections insight, practical advice and intelligence to companies of all sizes. FCIB offers unique networking and educational opportunities, enhancing professional careers and improving company competitiveness and bottom line. FCIB has been a past recipient of the President's "E" Certificate for Export Service, the President's E Star Award for Export Service and, most recently, the U.S. Department of Commerce's Certificate of appreciation for its outstanding contributions to the publication and promotion of The Trade Finance Guide: A Quick Reference for U.S. Exporters for the further advancement of U.S. Exports. For more information, please visit http://www.fcibglobal.com or call 410-423-1840.
Source: National Association of Credit Management
Blog: http://blog.nacm.org