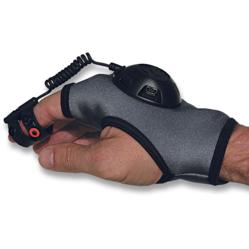 Release yourself from the Desktop
Brevard, Florida (PRWEB) May 25, 2012
Bellco Ventures sees the market moving to Internet TV. Big Screen computing is now becoming the new norm. With a wireless keyboard and the Ion wireless air mouse, everyone can enjoy the relaxation of sitting back and controlling their computer world from the far side of the room. The New Ion Air Mouse Glove comes in Black or Gray and is available online.
For all the laptop and desktop computer owners that would like to setup their big screen TV with the computer, all one needs, is an HDMI cable, plug the cable in and your computer now has a Big Screen to do your work or play games. It is nice to be able to sit back in the big chair and relax.
With the new Ion wireless air mouse technology, and everything moving to big screen Internet TV, Bellco believes the demand for remote cursor control devices will increase. Bellco is in the process of coming out with new designs to make the computer mouse experience more comfortable for all computer mouse users.
The Ion computer wireless air mouse glove, works on Windows, Mac, Linux and Android. It's simple to setup and use, Just plug-in the mini USB module in to any USB port on the computer and the Ion air mouse glove is ready to move the cursor. The Ion computer wireless air mouse glove has a mobile range of more than 35ft.
Now available online for $79.95 for more information visit: http://www.ionwirelessairmouse.com
###