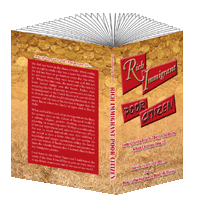 This book is one of the best wake up call for Americans.
Upper Brookville, NY (PRWEB) May 25, 2012
Americans are going through one of the roughest times in the history of our country. They are searching for a sign of hope. They need to learn from someone as how to survive through these difficult times. That someone is Dr. Harsimran Singh, author of his new book, 'Rich Immigrant Poor Citizen- Immigrants Teach Their Children What Citizen Don't'.
Dr. Singh was born in a family where eating two meals a day was a cause of celebration. He had to go barefoott many days and the mud-roof of his house leaked sludge into the house when it rained. He migrated to the United States with just $8. Now he lives in the richest neighborhood of the United States.
There is a lot to be learned from his book such as:

Why immigrants see the American dream while most native-born citizens are blind to it?
Why immigrants are 3 times more likely to start a business and become millionaires than citizens?
Why immigrants are beginning to lead in science, research, and medicine?
Why immigrants comprise 41 percent of the student population of Ivy League schools?
An interview with the entrepreneurs like Dr. Harsimran Singh and others can serve as a major wake up call to America. Media needs to come to the realization of this need of the time since Americans are curious to learn as what makes immigrants so successful! Is it culture, religion, family values, commitment, planning. or something else?