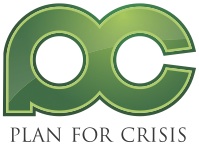 Atlanta, GA (PRWEB) May 29, 2012
Plan for crisis comments on sniper attempt in Clayton County, Georgia.
Clayton County Police confirmed there was a sniper attempt on Monday, June 14 aimed at Kemp Elementary students as they boarded their school bus at a stop in the Greystone neighborhood. This was one of five buses the would-be sniper planned to attack and the police believe the suspect is a local high school student.
"Youth violence is a national pandemic. It is the second leading cause of death for young people between the ages of 10 and 24," said Plan For Crisis Director, Amanda Flashner. "Safety audits and emergency response protocols are an important component in ensuring our children are safe in schools and preparing staff to react appropriately in emergency situations just like this one," she added.
Plan For Crisis, the world leader in safety audits and customized emergency response protocols, confirmed their expansion to the Southeast this week. Their safety audits include line of site observations, "something that could have been useful in this situation."
Plan For Crisis will be hiring a number of Crisis Management Advisors in the metro Atlanta area over the next few months. If you are interested in applying for the position please refer to their website, planforcrisis.com.
Safe Harbor for Forward-Looking Statements
This press release contains forward-looking statements within the meaning of Section 27A of the Securities Act of 1933, as amended, and section 21B of the Securities and Exchange Act of 1934, as amended. Readers are cautioned not place undue reliance on these forward-looking statements, which are only predictions and only speak as of the date hereof. Forward-looking statements usually contain the words "estimate," "anticipate," "believe," "plan," "expect," or similar expressions and are subject to numerous known and unknown risks and uncertainties. These risks and uncertainties could cause the Company's actual results to differ materially those indicated in the forward-looking statements.
Investors are encouraged to carefully review regulatory filings prior to investment consideration. Past performance is no guarantee of future success or that there cannot be losses or business interruption. The Company is in a rapid growth sector that may or may not continue to grow in the future and therefore poses risks that may be different than other investments. Management regularly provides news and additional information believed to be true and accurate at the time of dissemination but has no requirement to modify, comment or change in the future should circumstance change or information prove to be inaccurate for any reason. Additionally, the Company makes every effort to comply with all applicable laws.
Contact: info(at)wmxgroup(dot)com