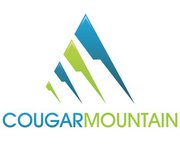 long-term success of the company can be attributed to two things: dedicated staff and loyal customers
(PRWEB) May 25, 2012
In 1982 Robert Gossett started Cougar Mountain Software to provide a solution to small businesses that needed better, trustworthy, and powerful accounting systems. Since then, the company, which was founded and remains headquartered in Boise, Idaho, has advanced and strengthened thousands of businesses with its sophisticated accounting software. This year the company is proud to celebrate its 30th Anniversary.
Chuck Gossett, who became Cougar Mountain Software CEO in 2008, states that the long-term success of the company can be attributed to two things: dedicated staff and loyal customers. Chuck emphasizes, "Our employee base is key, and Cougar Mountain Software is a loyalty-based company. We have approximately forty dedicated and well-trained employees. The software is designed, built, and supported all in one place, and that sense of camaraderie creates a distinctive energy amongst the development, sales, customization, training, and support teams."
"Our customers come to feel like members of the Cougar Mountain Software family," states Chuck when he describes the second key to success. "Customer service is a large part of our success. We strive to be creative while listening to our customers needs and ensuring we meet them." He further states that customers appreciate the high level of personalized service and attentiveness they receive and that the support for the solutions has never been outsourced. "We have many customers who have been using our solutions for more than 20 years. As their businesses have grown we've adapted the solutions to meet their needs." Cougar Mountain Software will recognize many of these long-term and loyal customers during the remainder of 2012.
Moving into their fourth decade of business, Cougar Mountain Software's mission is to provide customers with high-value integrated accounting software applications, alongside excellent services and customized solutions, to support their long-term financial and business goals. The list of awards and positive reviews the company has received over the years is extensive and impressive, garnering multiple noteworthy honors. Cougar Mountain Software's Professional 2012 Payroll was awarded 4 stars by CPA Practice Advisor, who also rated Cougar Mountain's DENALI Retail & POS with 4.5 stars. In addition to the esteemed ratings, the company received top honors for their software. All the reviews praise the software for its efficiency, user friendliness, easy customization, security, and functionality.
About Cougar Mountain
Cougar Mountain Software has provided business accounting, nonprofit accounting, and point of sale software solutions to thousands of retail, wholesale, nonprofit and service-based businesses around the world. Our 30 years of success comes from two key practices: employing in-house accounting and business professionals for our sales, support, training and development teams, and listening to our clients. Our team of business and accounting experts provides our customers the personalized service they need to make the right decisions about their accounting solution.